I met Suitcase Susie at Home 2015 and immediately fell in love with her homeware designs referencing global cultures.  Her new collection has three different designs which are all very different from each other because they are inspired by different parts of the world.
The brave designer of Suitcase Susie, Michelle Kent, actually let customers from her previous design show choose the countries from which they would like her to choose inspiration.  The three places chosen were Malaysia, Rajasthan and New Zealand.
Paper Kite Design
The Paper kite design is inspired by Malaysia with its lush foliage, flowers and butterflies.  For an unexpected twist, the design is in a sophisticated monochrome colour way.  This design was chosen by the Royal Academy for its Rated Open Call for designers and products.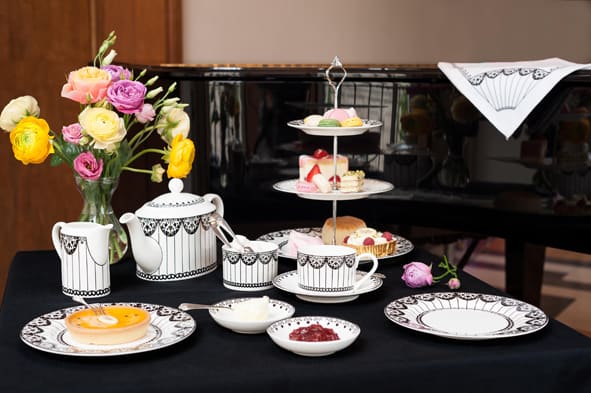 Haveli Design
The Haveli design is inspired by the long sultry night entertainments of Rajasthani mansions or hovels.  Traditional puppeteers and dancers adorned in henna perform to traditional music in an intricate design.  After all, anything inspired by India was never going to be minimalist!
The Koru Design
Inspired by a Maori pattern, the Koru design is what Michelle chose for New Zealand.  It echoes the fronds of a tree fern but also the waves of the ocean which are very apt for an island nation.  I think it also pays a subtle homage to Japanese artist, Hokusai, and his iconic print, The Big Wave.  I love the soft blue of this pattern as well.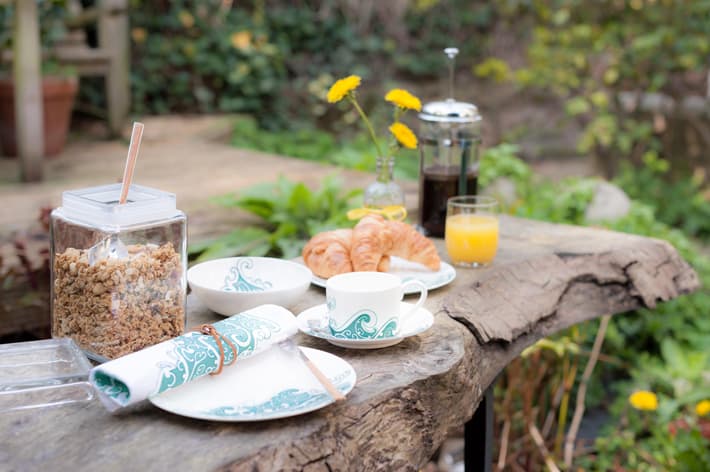 Details:
Although Suitcase Susie has products reference the wider world, the actual items are designed and made in Britain.  The ceramics are printed on British fine china in Staffordshire and the textiles onto cotton in Lincolnshire.  Suitcase Susie products are available for sale on its website and the Paper Kite designs are available at the Royal Academy store.