You wouldn't think mud could be glamorous would you?  I usually associate mud with muddy boots, facials, wet dogs and Peppa Pig.  Now, though, I am convinced mud could be the coolest thing in interiors.
I absolutely fell in love with this natural mud bead chandelier at the home show, Top Drawer, in London.  It is sold by Dassie, a company selling eco-friendly, fair-trade decor, sourced in South Africa.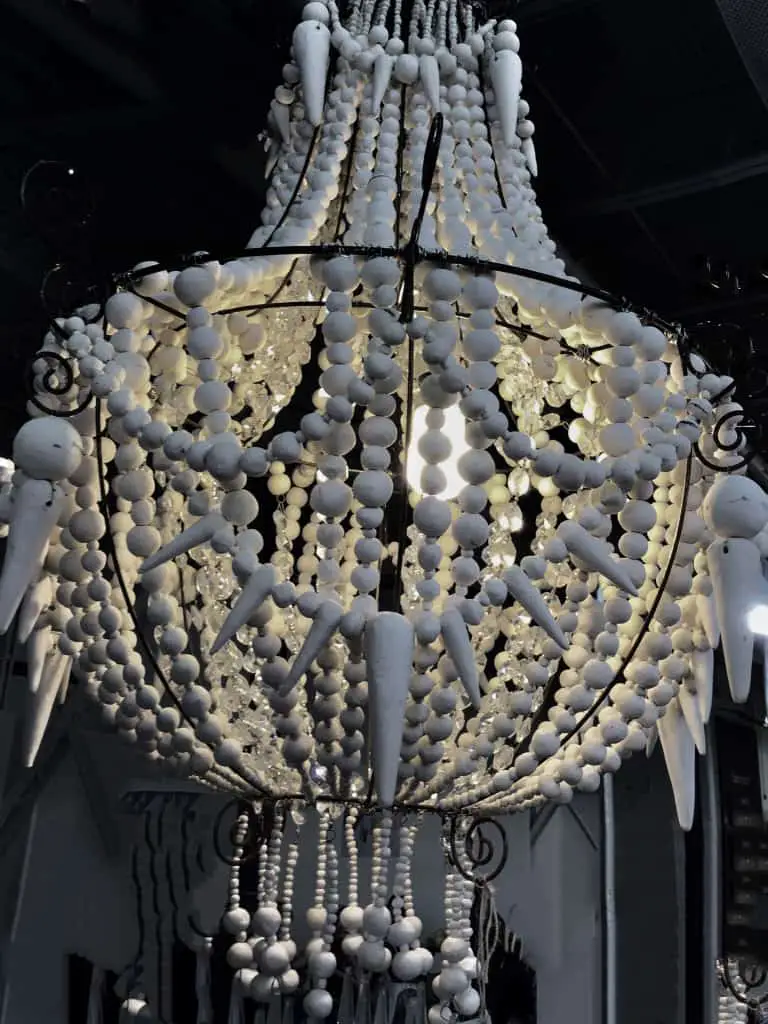 This ivory coloured chandelier is created from natural mud hardened into beads!  Very relaxed boho-glam if you ask me.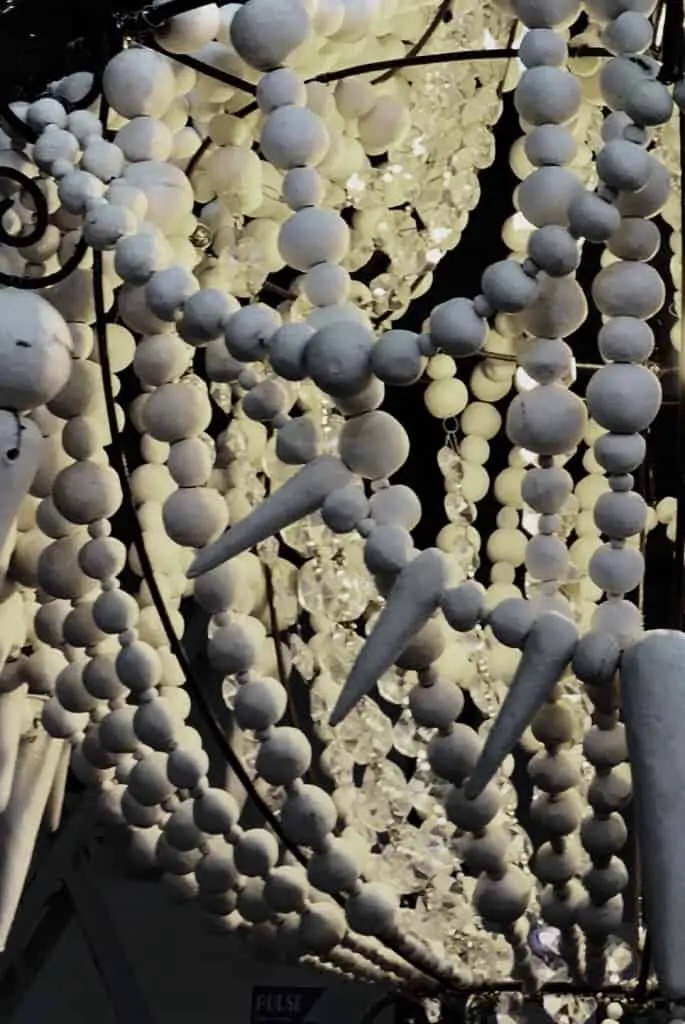 I saw a mud bead chandelier for the first time at top South African restaurant, Zinzi, which is part of Tsvala Treetop Lodge located near Plettenberg Bay.  We travelled from Cape Town along the Garden Route and spend time at this fabulous hotel before we went onto the beach at Plettenberg Bay itself.
We had a delicious meal at Zinzi but what really caught my fancy were the mud bead chandeliers!  You can see bits of the mud bead chandelier from this video about Zinzi.
I heard that Michelle Obama had hung a mud bead chandelier in the family quarters of the White House when she was first lady.  Mrs. Obama has seriously good taste in everything.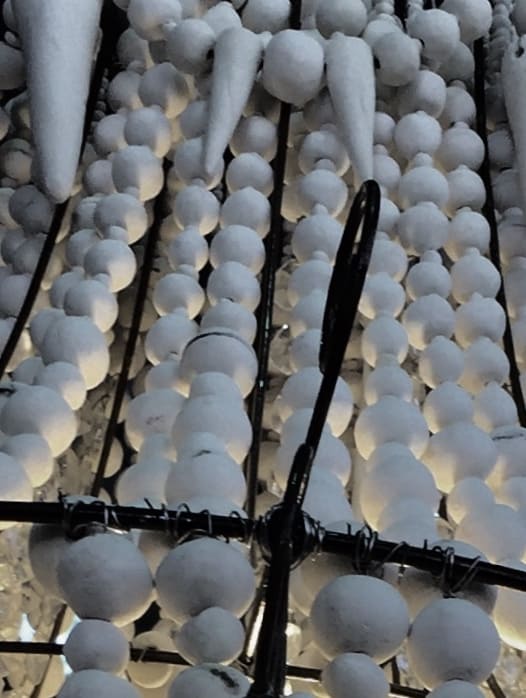 Although Dassie sell some items through their online shop in the United Kingdom, this mud bead chandelier seems to be wholesale only.
I found a similar mud bead chandelier though for my master bathroom at Graham and Brown in London.
You can also find mud chandeliers South Africa made on Etsy by Afrique Avec Amour.