Well, I finally got my factory visit organised at a date and time convenient for both Schwoerer and myself for the German kit house we are building.
You get sent to the little town of Reutlingen outside of Stuttgart. Pretty much everyone in the are works for Schwoerer Haus.   The one (and only) accommodation in town is where everyone stays. It's pretty basic but clean.  The staff are friendly but have limited English.  You will also eat your meals here.  The food is hearty German and better than I expected.  The cook/owner used to be head chef of the Porsche factory in Stuttgart but came back home to take over the family hotel.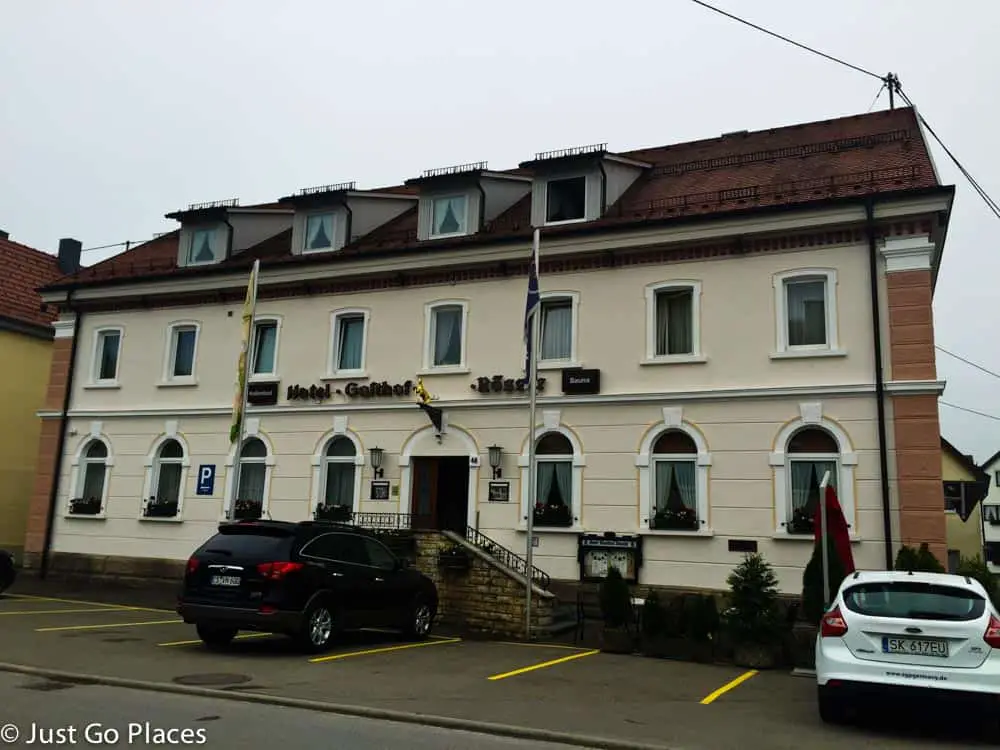 The visit was interesting if somewhat overwhelming.  As one would expect, the Schwoerer Haus factory is all about the machines.  Most things are mechanised and computerised.  They have their own staff who fix anything going wrong with the equipment so it's all in-house.
First, you have to wear hard hats before you are allowed into the factory for the tour.  The day I went it was raining so at least my hat kept the rain off.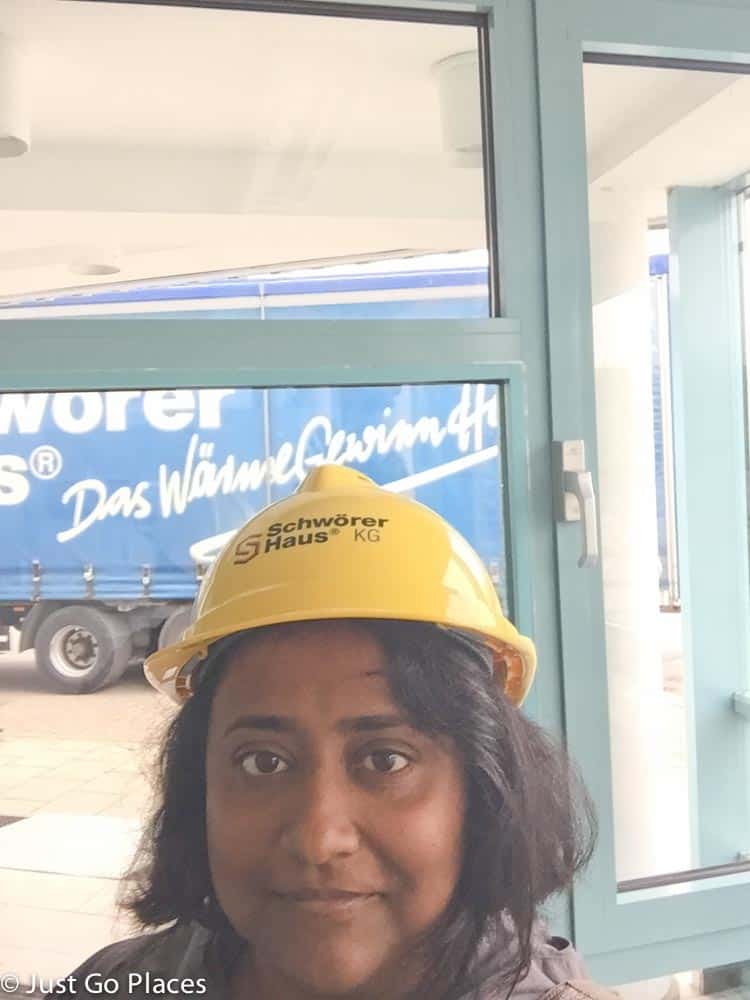 Here are the logs from the timber brought in from the forests of the Prince of Hohenzollern.  Schwoerer Haus sells the timber it doesn't use for its own houses to timber merchants.  In fact, that is how they got started.  Old Mr. Schwoerer was selling timber for the post-War reconstruction of Germany.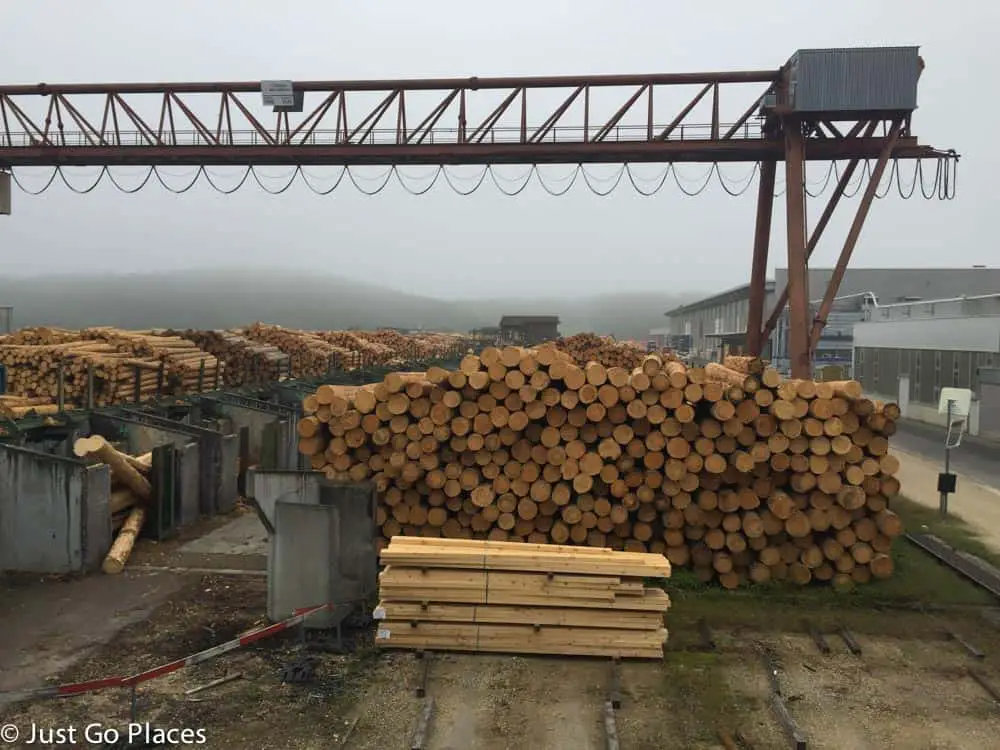 The logs get sorted into grades, lengths etc. with these giant machines.
Then the logs have their sides cut off so they emerge as perfect squares.
Then they are cut into smaller timber pieces and sorted again.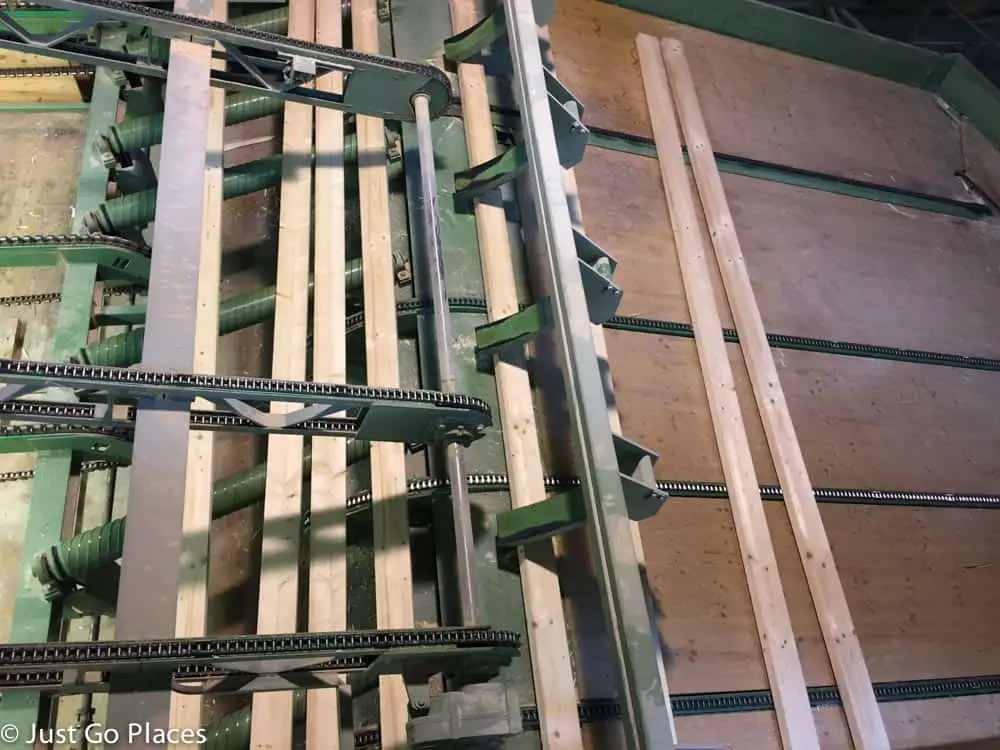 The timber is dried in huge chambers to make them construction-ready.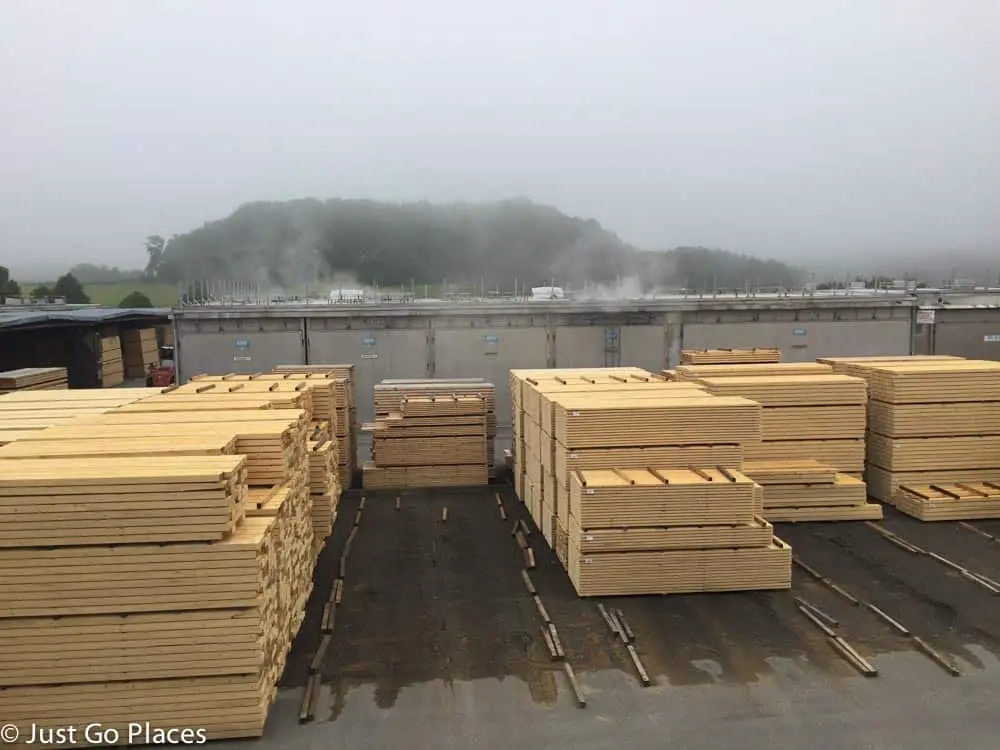 By this point, my eyes had begun to glaze over on the whole treatment of timber tour.
So I got taken to another huge factory where they showed me the doors being inserted into the walls which have been precisely cut by computers according to the measurements of the drawings.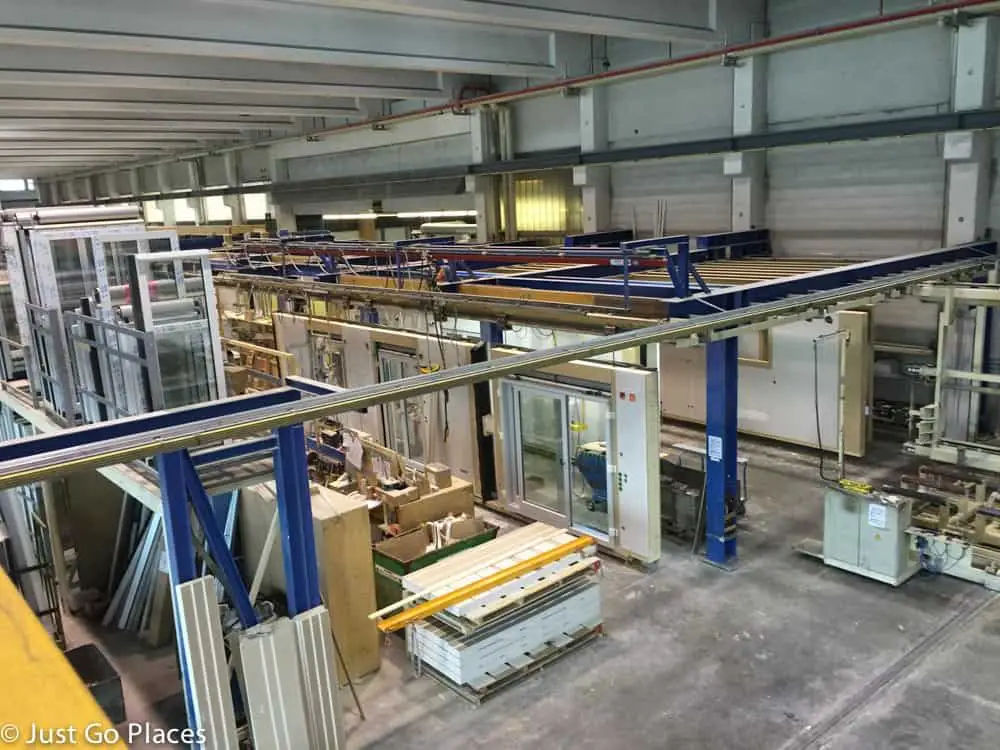 Finally, everything is taken to the loading bays.  The trucks are backed up onto loading bays and the contents of what will be a house are loaded in as they will be needed.  I haven't seen that many factories, but this place was pretty immaculate.
The final step are for the trucks to head off with their contents across Europe!