Have stuff to display but don't want the bulk of traditional shelves? Cube shelves are a design trend made for you. Organise your belongs with easy to install and relatively cheap cube shelves. Moreover, cube shelving works in every room. Check out how Danish design company, Muuto shows how to style your cube shelves with Scandi flair.
7 Different Ways To Style Cube Shelves
The versatility and practicality of cube shelves means that they can look different with some simple styling.
Cube Shelves Around The Kitchen
Open shelves in kitchens are all the rage now. On the other hand, maybe you don't want your mismatched items (but not perfectly mismatched in the manner of home magazines) on display. You can add cube shelving in or near your kitchen to bring it bang up to date.
A couple of cookbooks and some open electrical wire display (?!) and there you have it.
Cube Shelves in a Child's Room
In a child's room you may want to add baskets in the shelves if they are particularly cluttered. On the other hand, a display like this one from the Woonbeurs home show in Amsterdam how charming a mismatched look can be.
Cube Shelves in a Home Office
Working from home has lots of pluses. Finding a place to store your stuff while providing a  pleasant atmosphere is not one of them. Skip the boring filing cabinets, organise your materials into binders and boxes and put them into cube shelving. As you can see here, cube shelves are great for dividing space as well to give some definition to your co-worker(s) area.
Create A Gallery Wall With Cube Shelves
Who said a gallery wall had to be paintings? You can get the same interesting effect with cube shelves.
Don't Forget To Use Negative Space Within the Cube
Just like a gallery wall use negative space within the cube to highlight your treasures.
Don't be afraid of colour.
Having the backs of the cubes all one colour adds a pleasing harmony to this corner which has so much textural variation.
Got a plain white wall? Add a backing with colour to some of your cube shelving to make certain items pop and add interest.
Use Your Background Effectively
If you have an interesting wall, cube shelves can be used to incorporate that background tying together your overall design harmoniously.
I love the texture of this brick wall peeping through the cube shelving.
Where Can You Get Cube Shelves?
My favourite place is Amazon just for the variety and the price. After all, these displays are not meant to be expensive!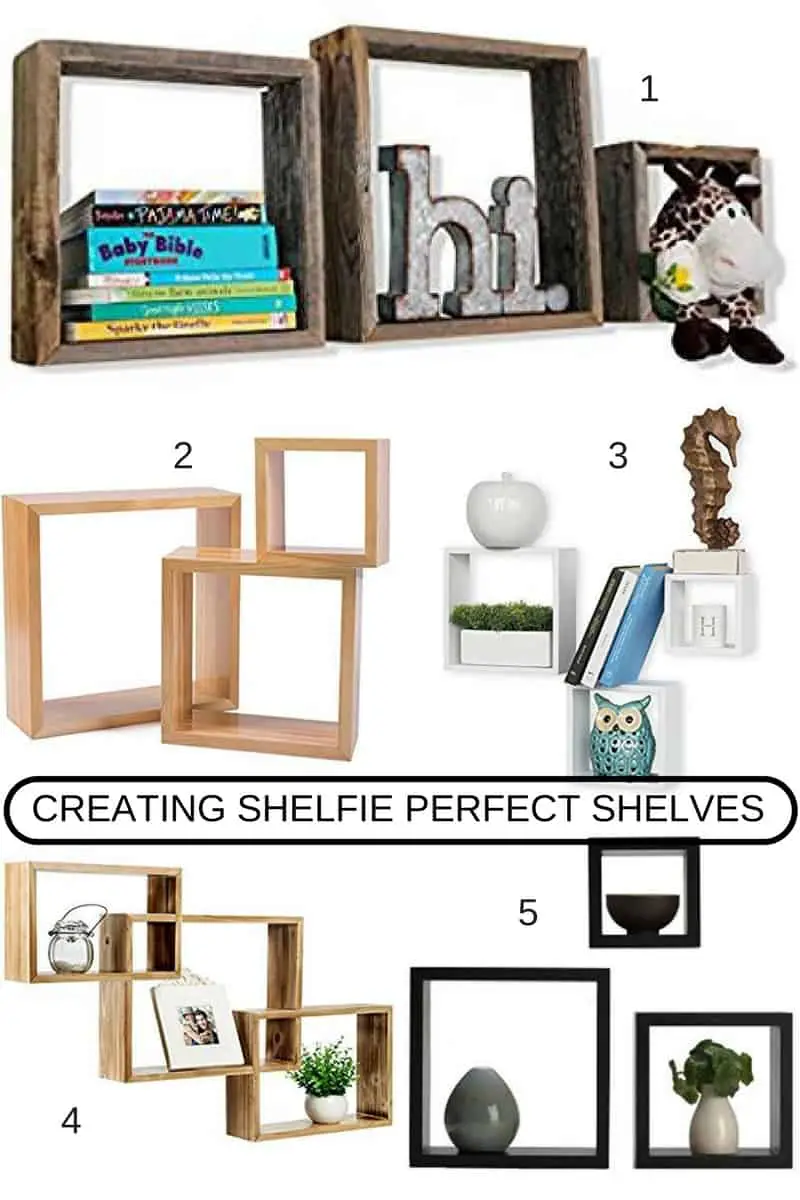 All photos are courtesy of Muuto.
Like the look of  box shelves? Spread the Word! Pin this to your Pinterest Boards for future reference!
This site generates income via partnerships with carefully-curated travel and lifestyle brands and/or purchases made through links to them. 
SaveSave
SaveSave