I find so many modern, minimal kitchens are just stark.  As nice as these kitchens are, I find them interchangeable and frankly, quite forgettable.  I was, however, really captivated by this Splinterworks kitchen recently completed in London.
It's got the usual London home dynamic – rooms that lead into each other with the garden at one end.  This kitchen, however, merges the transition from the kitchen to the dining/living area by extending the kitchen onto a plinth area.  The change in floor level is incorporated masterfully into the design to reduce its visual impact.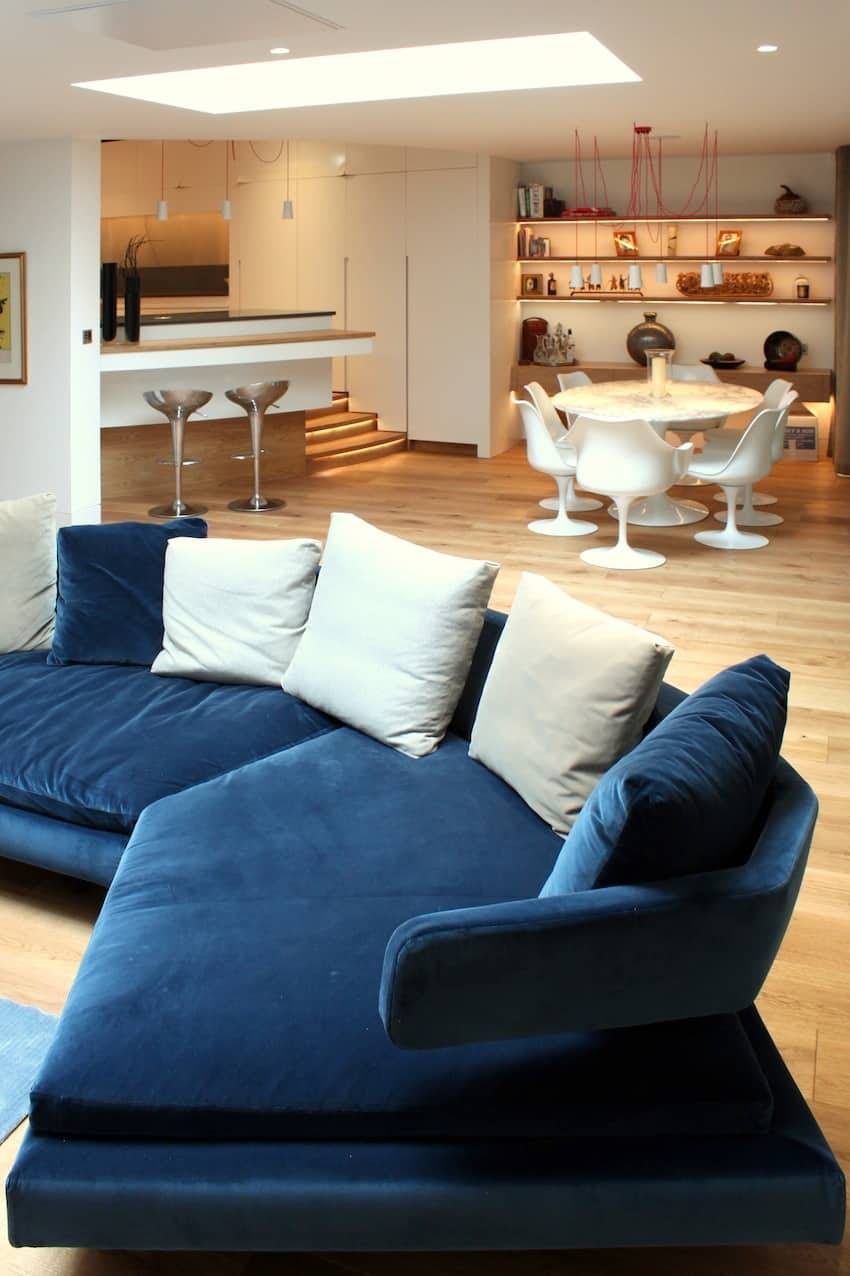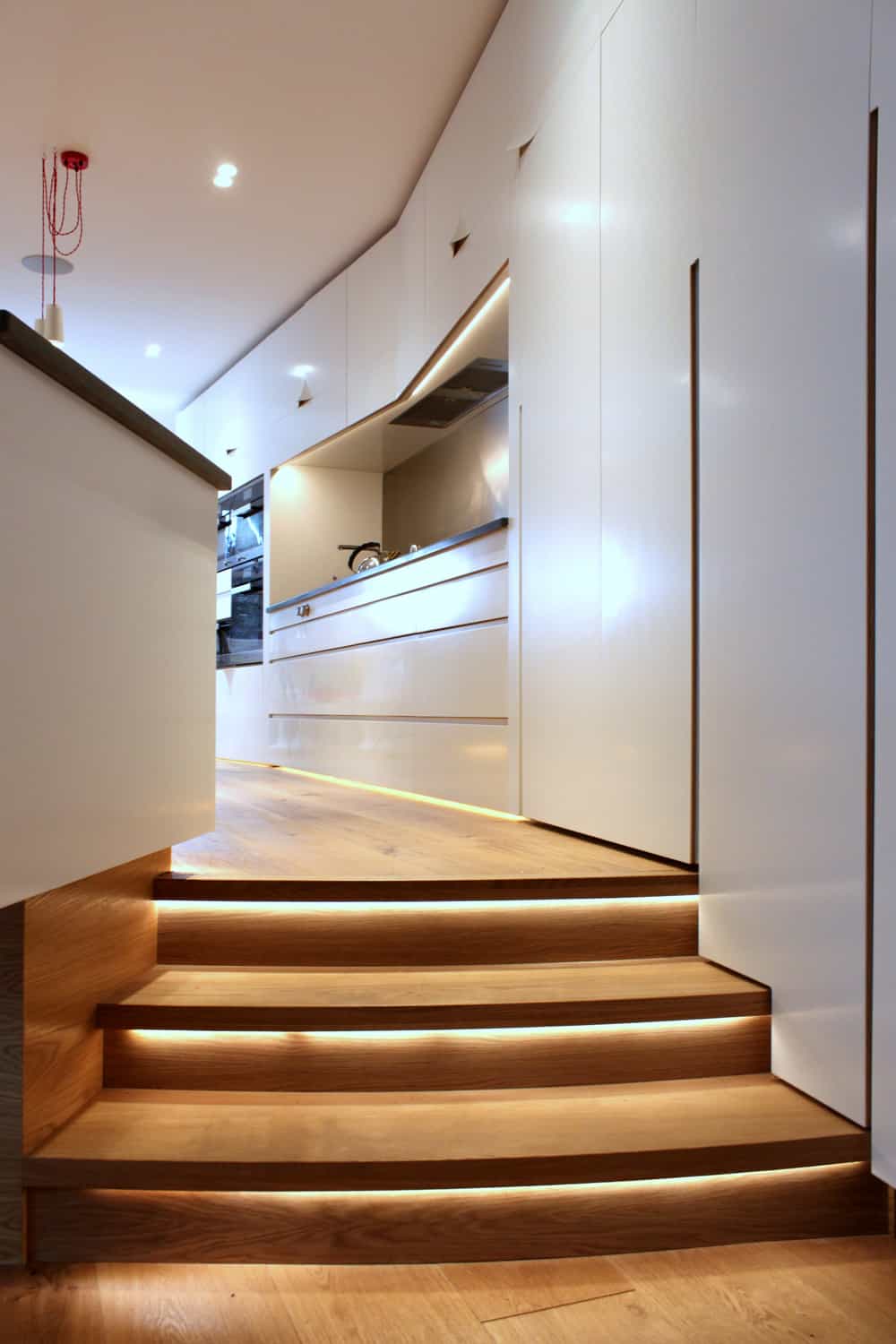 In addition, an informal breakfast bar area continues the transition from kitchen space to living space.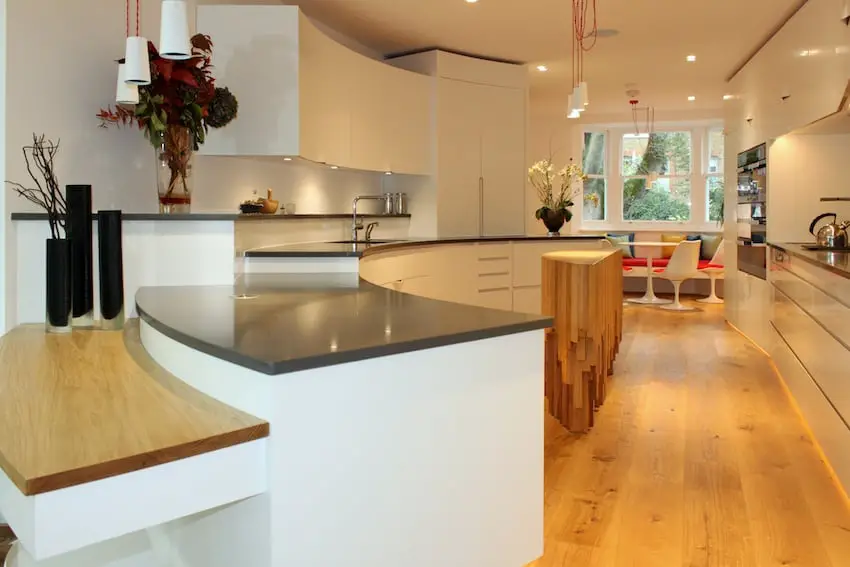 Instead of the usual two straight line of kitchen units running parallel to each other, this kitchen has only one straight line of units.  The other run of units is curved adding a sense of movement to the space.  The ends are full depth which allows for greater storage.  The middle of the curve is reserved for shallow cabinets which permits ease of movement while cooking.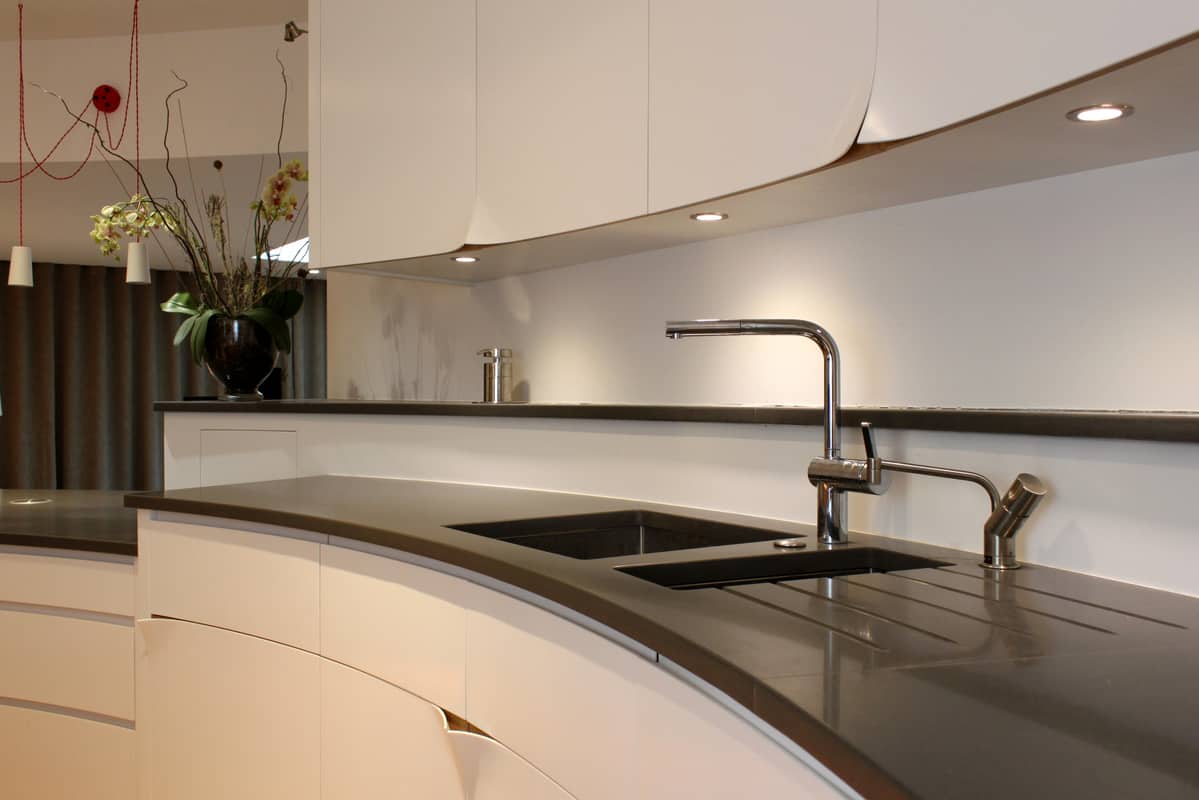 My favourite item in this kitchen has to be this kitchen island.  Although there was no room for a full-size kitchen island, this sculptural piece was created to allow many of the functions of one.  You can use it as a chopping board, an extra workspace or a place to put that wine glass.  The wood plinths reach down to the floor creating its own base.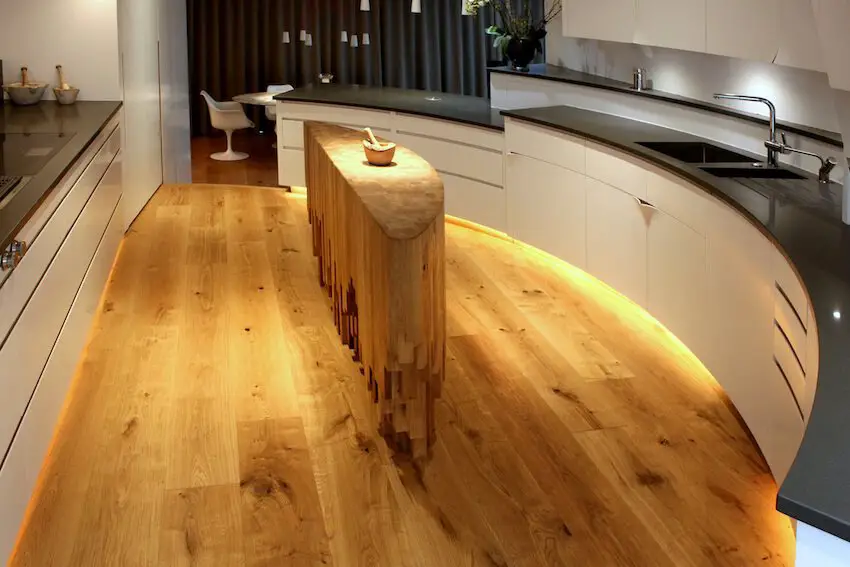 The cupboard doors were another feature that was unusual and creative.  A piece of the Corian covering is slightly curved up to function as a door handle and also reveal a glimpse of the oak wood underneath.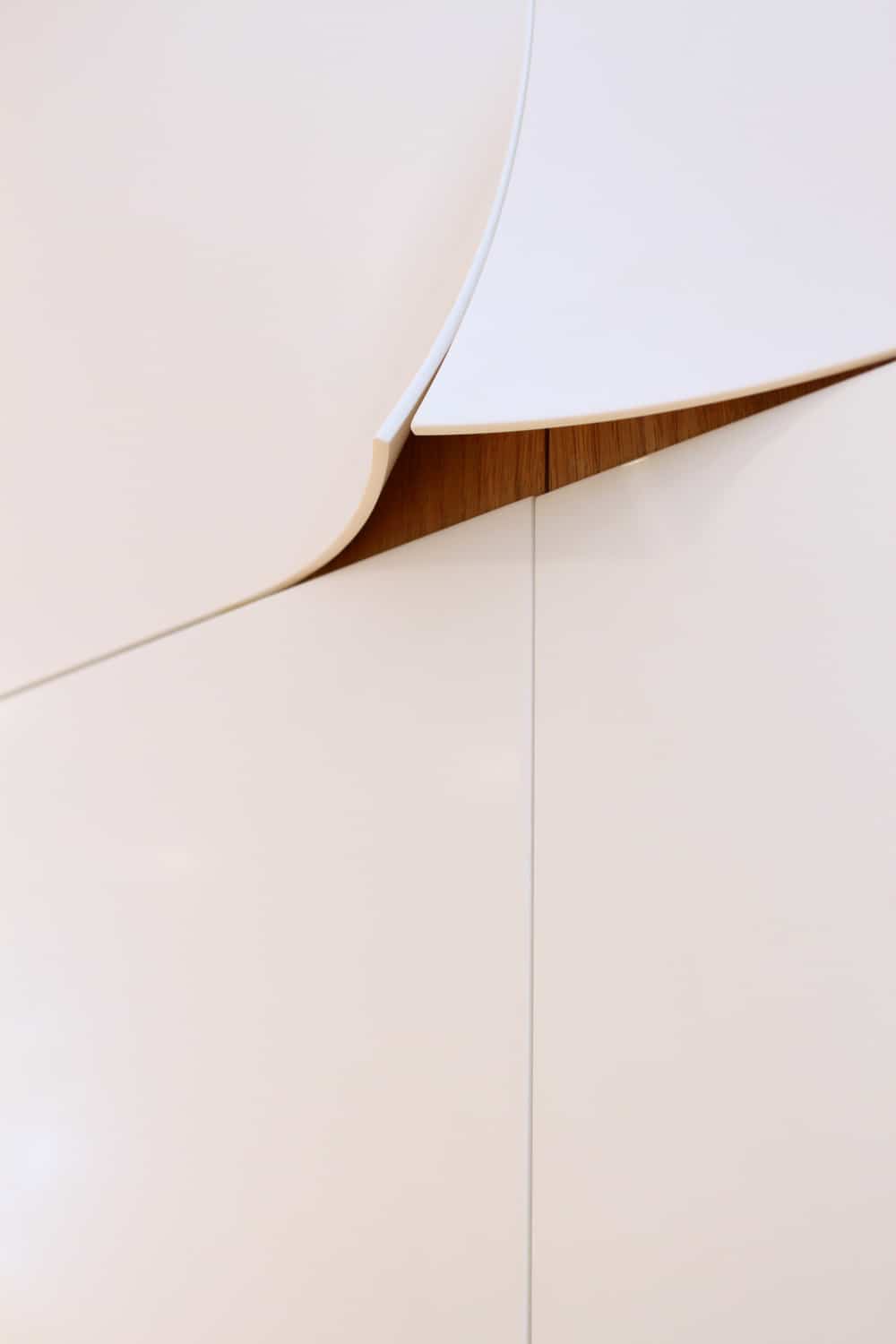 I like this kitchen for its modern minimalism.  The materials used are limited to sleek white Corian, functional stainless steel and warm oak wood and natural grey quartz.  Combining these materials in a creative way is what elevates this kitchen from hundreds of other contemporary kitchens.
Like the look of  this contemporary kitchen? Spread the Word! Pin this to your Pinterest Boards for future reference!
This site generates income via partnerships with carefully-curated travel and lifestyle brands and/or purchases made through links to them.