Ready to mix it up this Christmas? How about going for pink Christmas ornaments (or pink Christmas  baubles as they say in the UK) that jazz up your home? In this year's trend for Christmas ornaments pink is a huge color! Find out how to create a festive mood in a range of pink Christmas ornaments spanning from pale pink Christmas baubles to hot pink Christmas baubles.
Blush Pink Christmas Tree Decorations
Pink Christmas tree decorations in a traditional setting can look whimsical yet elegant. The dark green of a traditional Christmas tree really sets off the pink Christmas tree baubles. This particular Christmas tree has a light dusting of white snow.
Three Ways To Use Pink Christmas Ornaments For Home Decor
Here are some fun ideas to try if you like the idea of pink Christmas tree ornaments but are not committed a total pink ornaments this Christmas.
Have A Christmas tree with pink ornaments as a second tree. 
Take away the traditional Christmas tree, pale pink Christmas baubles evoke a minimalist Scandinavian mood for Christmas with this pale wood tree. Along with grey, silver and pink ornaments Christmas never looked so chic don't you think?
Use pink ornaments at Christmas as home decor.
Along with pink Christmas tree ornaments, try other pink Christmas ornaments for a cohesive festive mood. This pink felted star would look great on a sideboard or perhaps a pink Christmas wreath on your front door.
Set a festive mood with pink baubles at the Christmas table. 
Although these baby pink Christmas baubles look good enough to eat, why not actually add pink food to your Christmas table setting? In addition to pink baubles, Christmas can be pinked up with food such as Christmas cookies and cakes.
Hot Pink Christmas Tree Ornaments
There seems to be a preponderance of blush pink Christmas tree decorations, doesn't it? We've found hot pink Christmas tree ornaments as well.
For Christmas ornaments pink can be a fun choice! (Image credit: Top Drawer | Art Wow – Christmas Baubles)
After all pale pink Christmas baubles may be just too wispy and dedicate for you. Then go with hot pink Christmas tree ornaments like this ornament with a pink animal print.
Pink Baubles Christmas Snow Covered Trees
Many people think of pink Christmas tree baubles  on a white Christmas tree to evoke the feeling of a white Christmas. As you can see white Christmas trees can be elegant and whimsical too!
Although pink and white and gold is a great color combination, why not try pink and white with grey for a more sophisticated look?
Pink and white and gold can have silvery accents even if you decide full grey is not quite your thing. This magical silvery scene looks quite magical!
A non-traditional tree with an organza bow with rose gold ornaments is both feminine and modern at the same time.
You may want pink baubles on a white Christmas tree such as this one from A by Amara  – sparing yet elegant at the same time. It's a perfect second tree for your sideboard or entrance hall.
Another option from A by Amara is this pale pink Christmas tree with pink ornaments already added. No further ornamentation necessary!
Our Favourite Pink Christmas Tree Baubles
Our favourite pink Christmas tree baubles are from A by Amara. The blush pink Christmas baubles all have a bit of sparkle but nothing overpowering.
A sequin star cone ornament from A by Amara shows that baby pink Christmas baubles don't need to be childish.
A glitter berry pick in pink from A by Amara – blush pink Christmas baubles to add amongst the brances of a tree.
Pink baubles for Christmas like this pastel village snow globe from Gisela Graham evoke the magic of Christmas.
A hot pink glass flower bauble from Liberty is a reminder of the festive mood in a tropical location!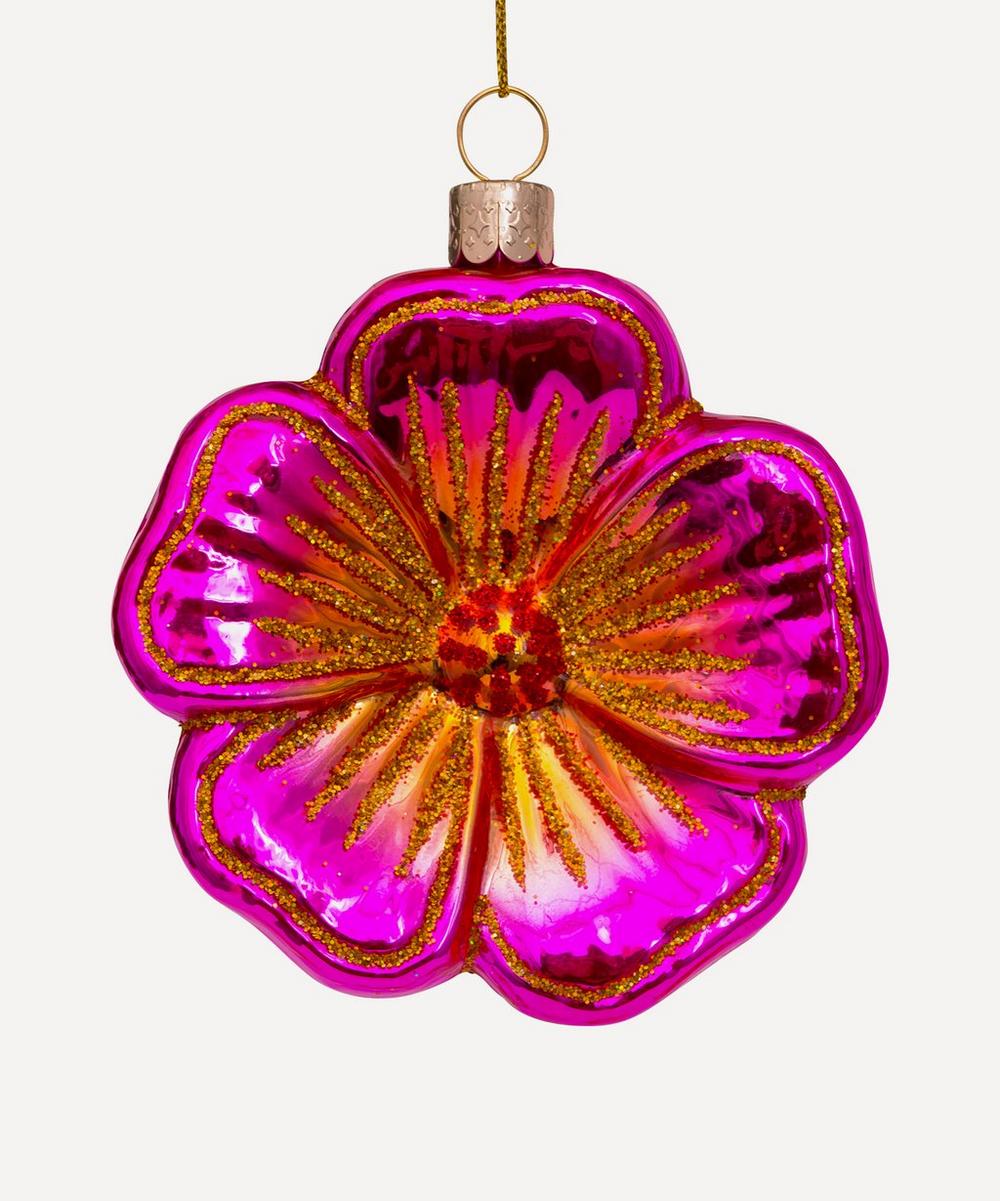 A hot pink flamingo decoration from Liberty for more tropical Christmas flavour!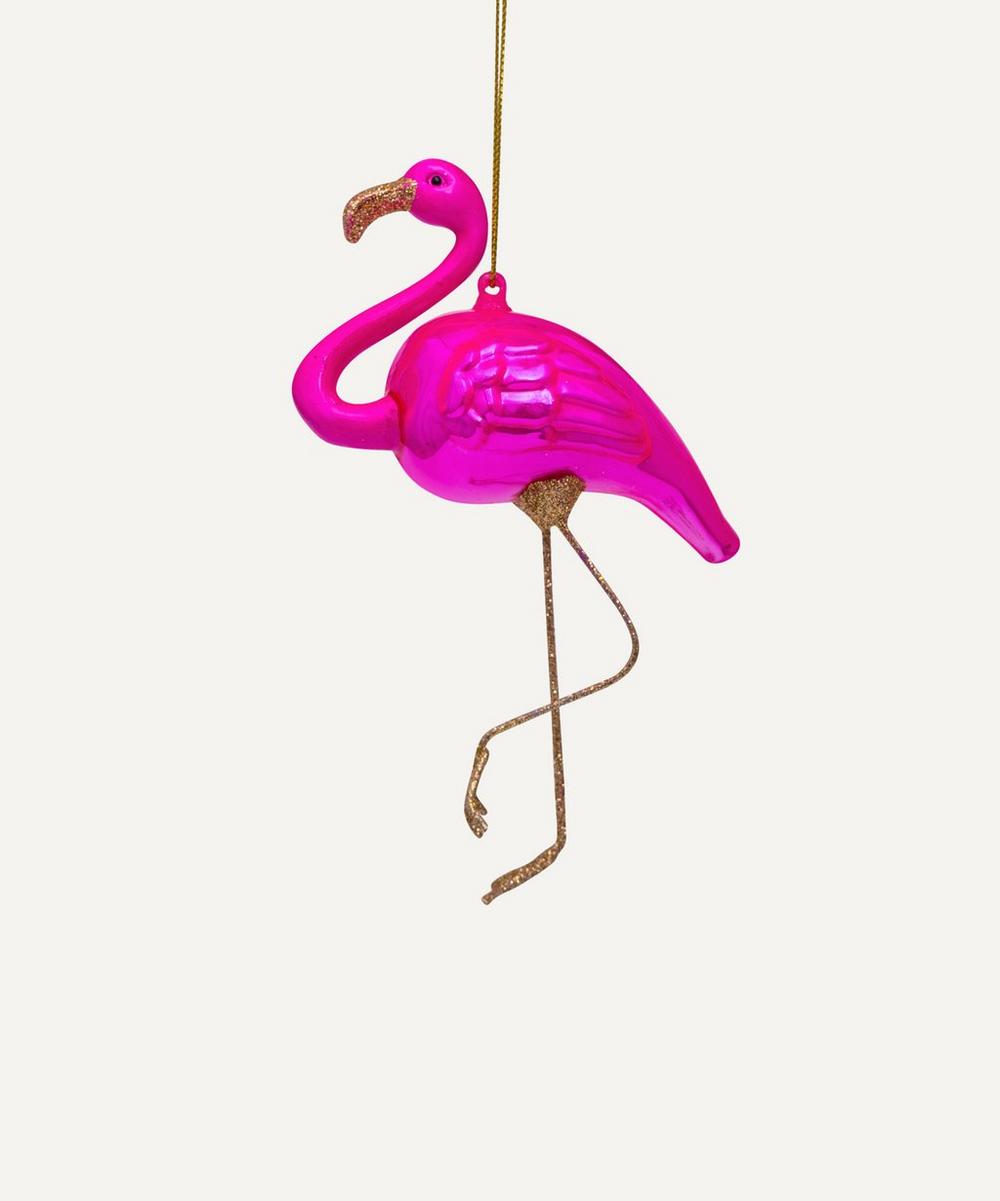 A fuchsia pink glitter bauble from Liberty – as analogous colors on the color wheel red and pink is a popular color combination for fashion girls not afraid of bright colors.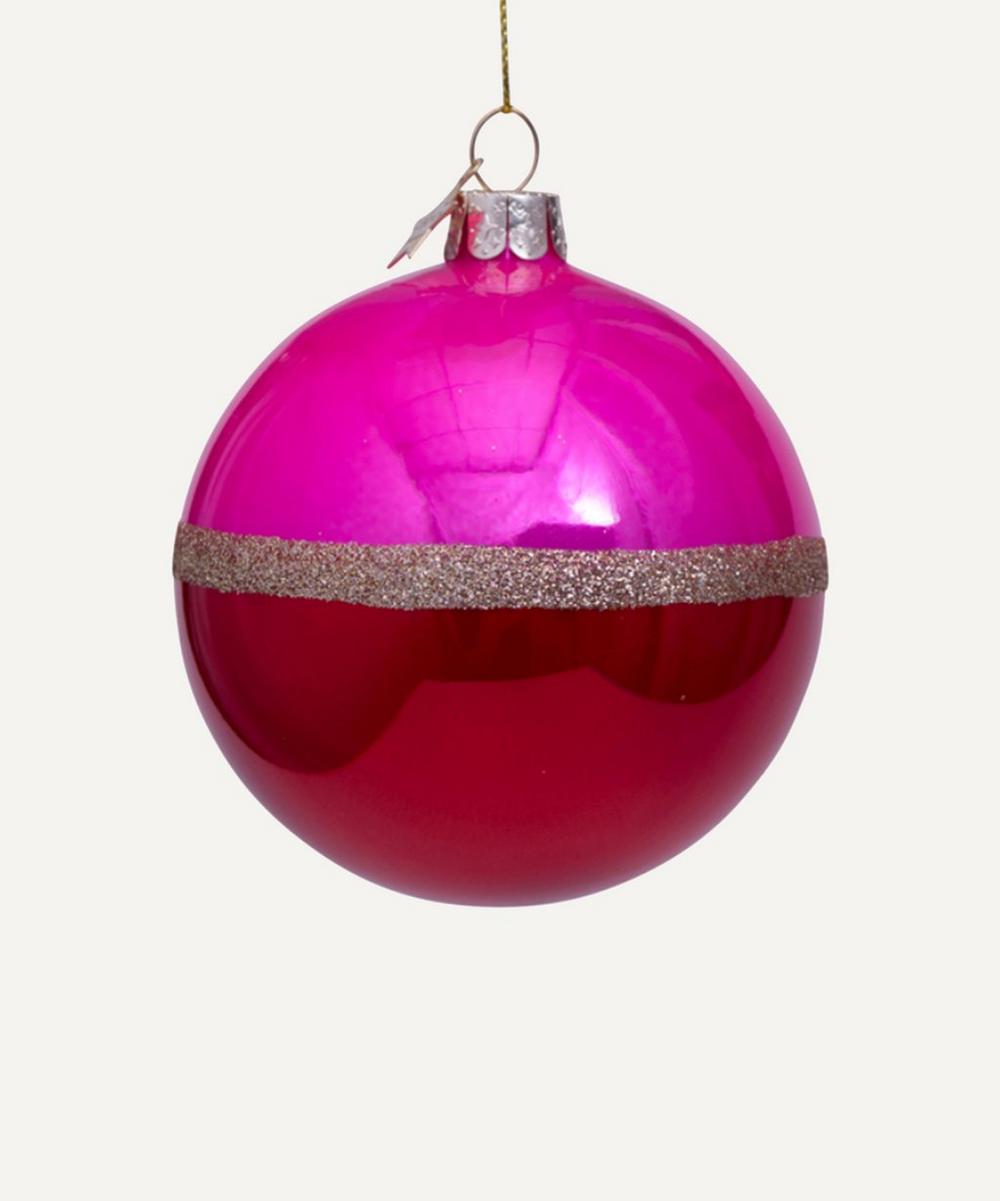 A pink ombre sisal tree from Anthropologie to create a winter scene in your home decor.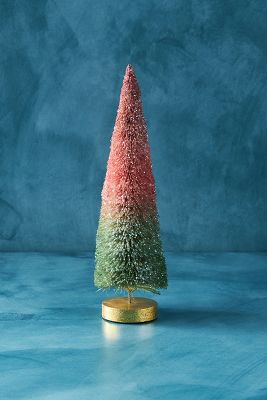 Ice lolly pink Christmas bauble from Anthropologie – sweets on your table and on your tree!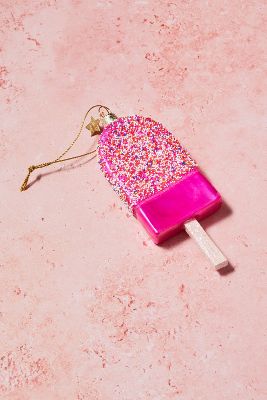 Like the look of  pink Christmas tree decorations? Spread the Word! Pin this to your Pinterest Boards for future reference!
We did not receive compensation of any form, monetary or otherwise, from any of the products, services, hotels. etc mentioned in this article.
This site generates income via partnerships with carefully-curated travel and lifestyle brands and/or purchases made through links to them.