I never got around to posting about the flat renovation I did last year.  The flat got finished during the summer when I was back in the USA.
Here's a quick refresher of what the flat used to look like – good bones but seriously dated.  It was a large 2 bedroom flat with one bathroom. I've changed it to a 3 bedroom flat with one bathroom and one ensuite shower room.  The whole flat got painted white and bright to go with the contemporary feel of the place.
We weren't sure at the time we bought the flat if we were going to sell it or rent it out.  We have decided to rent it out because the recent tax changes which punish buy-to-let owners make buying another flat in the United Kingdom unattractive. We will either hold onto this flat until it becomes our London bolt hole during retirement or we will sell it and invest the proceeds overseas.
The flat has currently got long-term tenants in it who are a family of four who were looking for a place to call home for a few years.  When you have young children, it is very disruptive to move every couple of years.
Kitchen
Here's the kitchen post-renovation.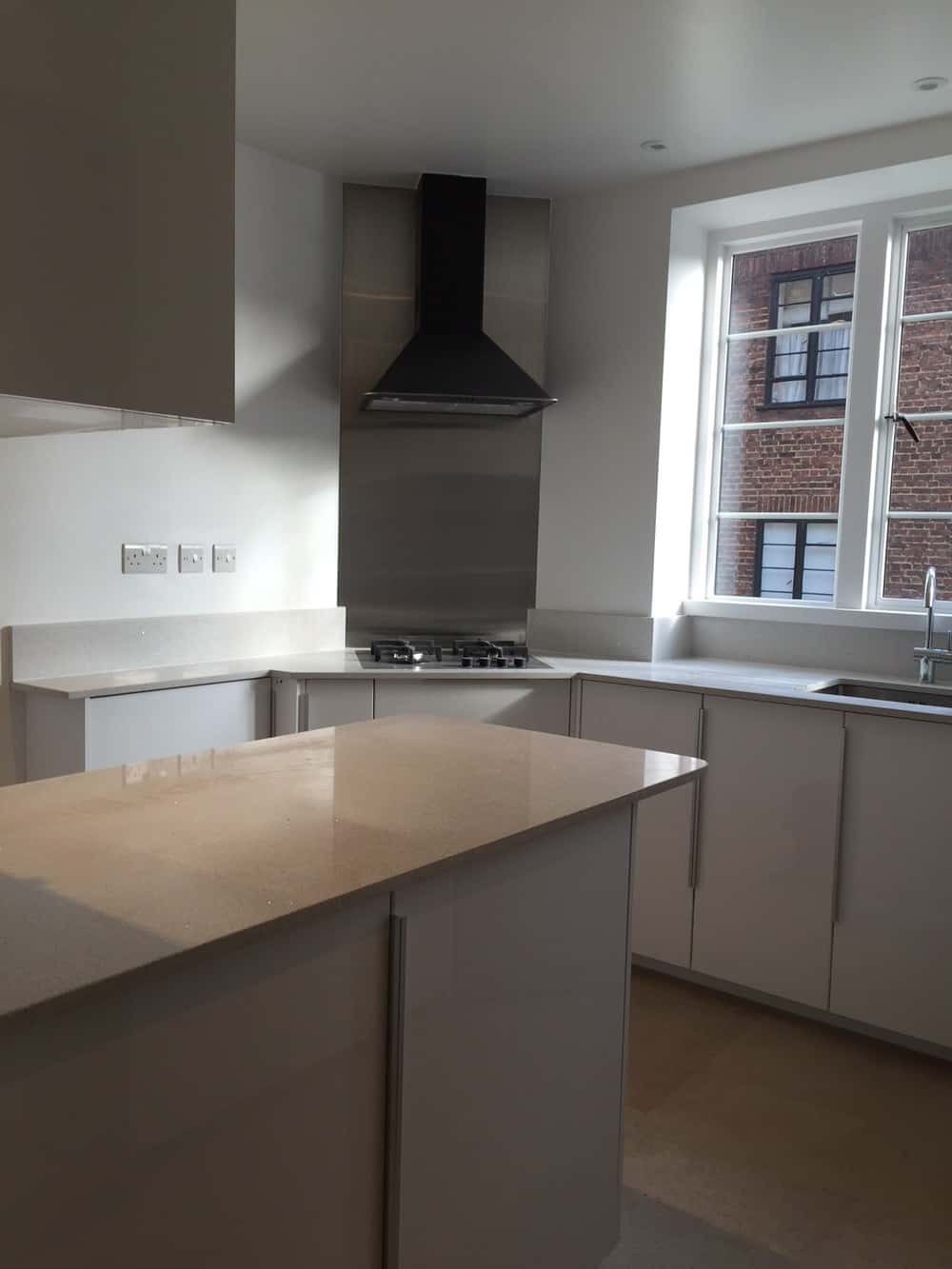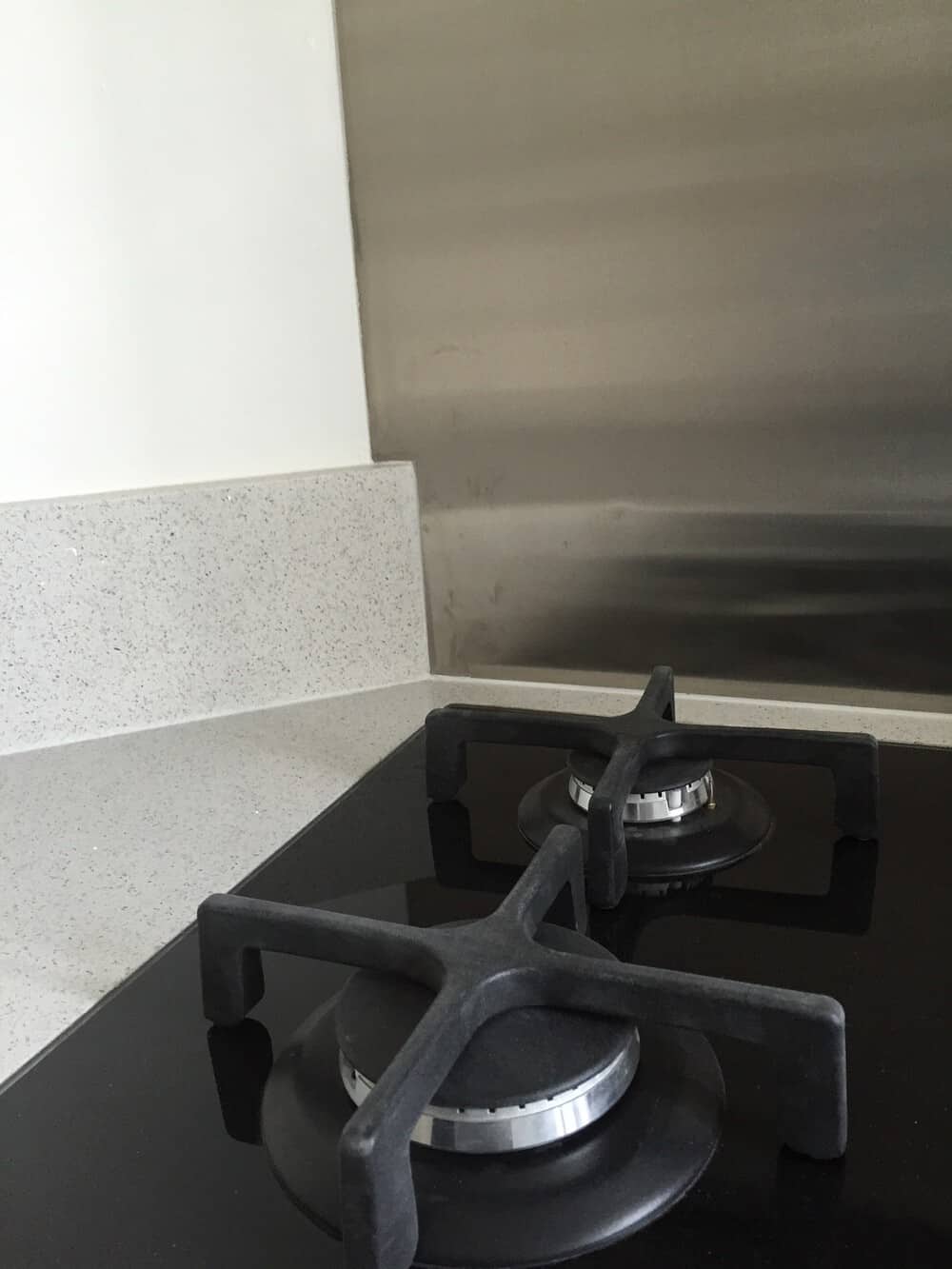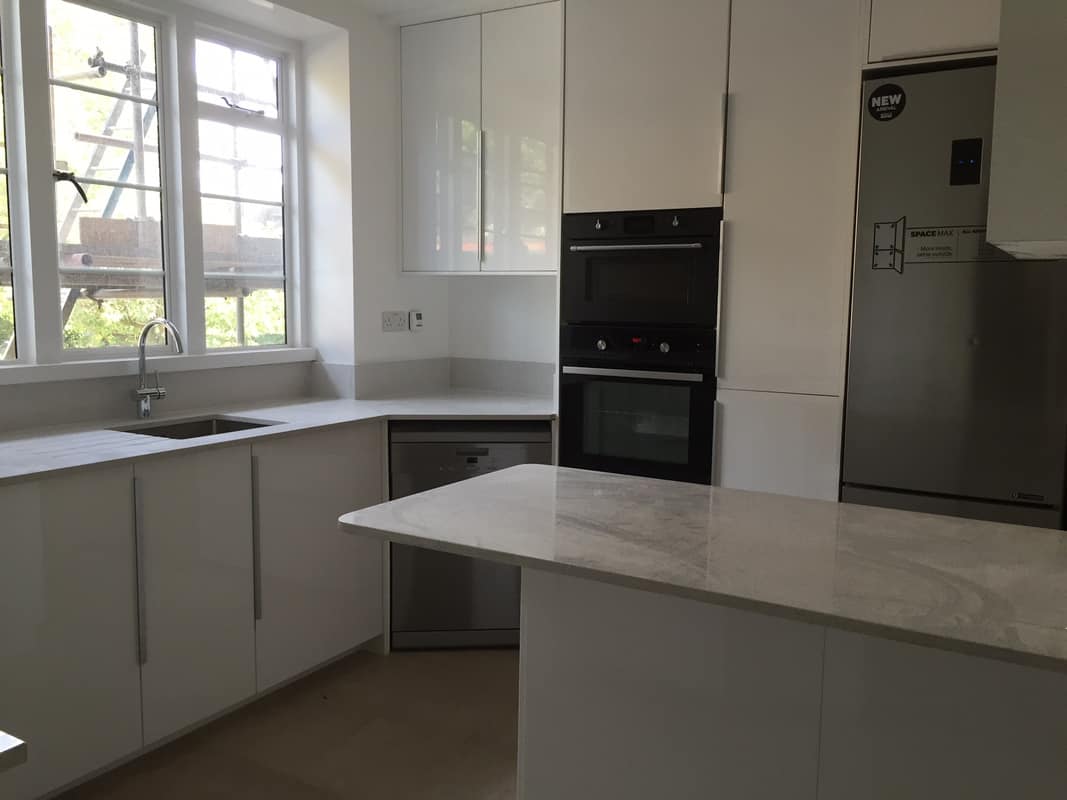 We couldn't change the awkward configuration of the kitchen because of the way the utilities came into the flat and the position of the service exit door.  We were able, however, to eke out the best layout for it.  It's got a full-size fitted appliances – a dishwasher, refrigerator, conventional oven and microwave oven. There is also a kitchen island with a breakfast bar now.  The kitchen itself came from Ikea.  The floor tiles are from Fired Earth and the granite and stainless steel came from local suppliers.
Bathrooms
Gone is the canary yellow bathroom suite with red carpeting.  Thank goodness.  In it's place are contemporary fixtures and fittings, including a rain shower, wall and floor tiling from Fired Earth, heated towel rails and stone counter tops.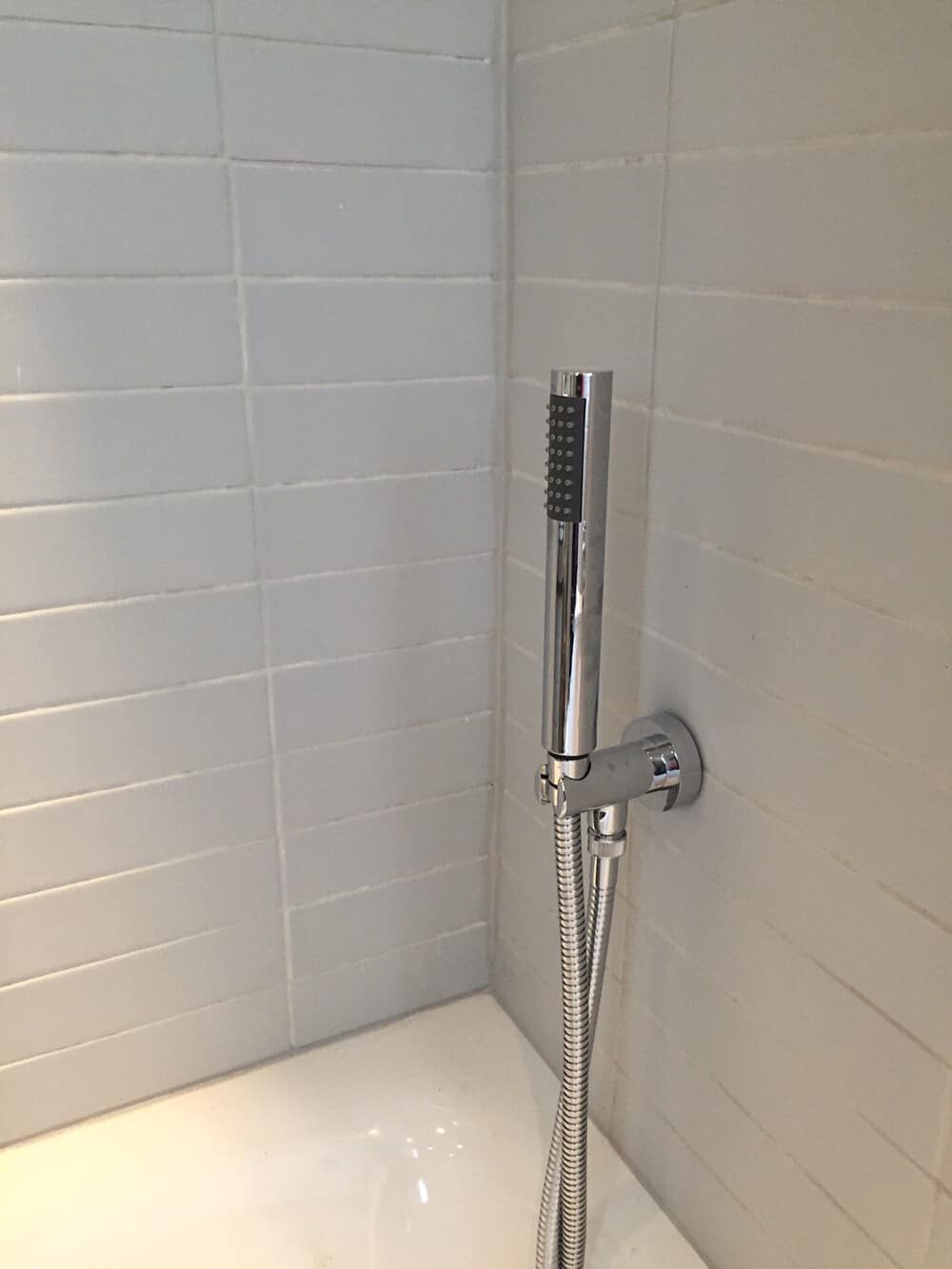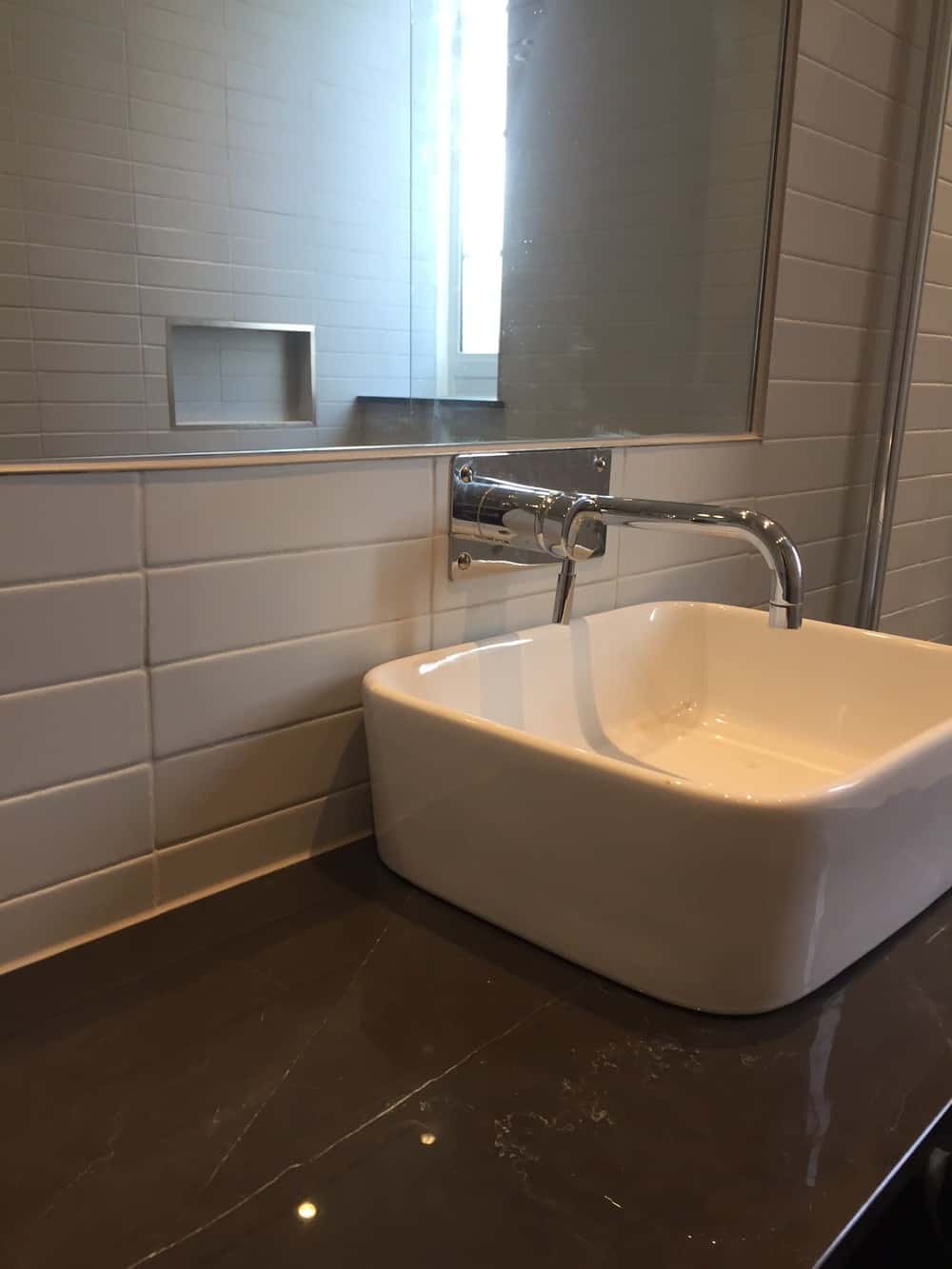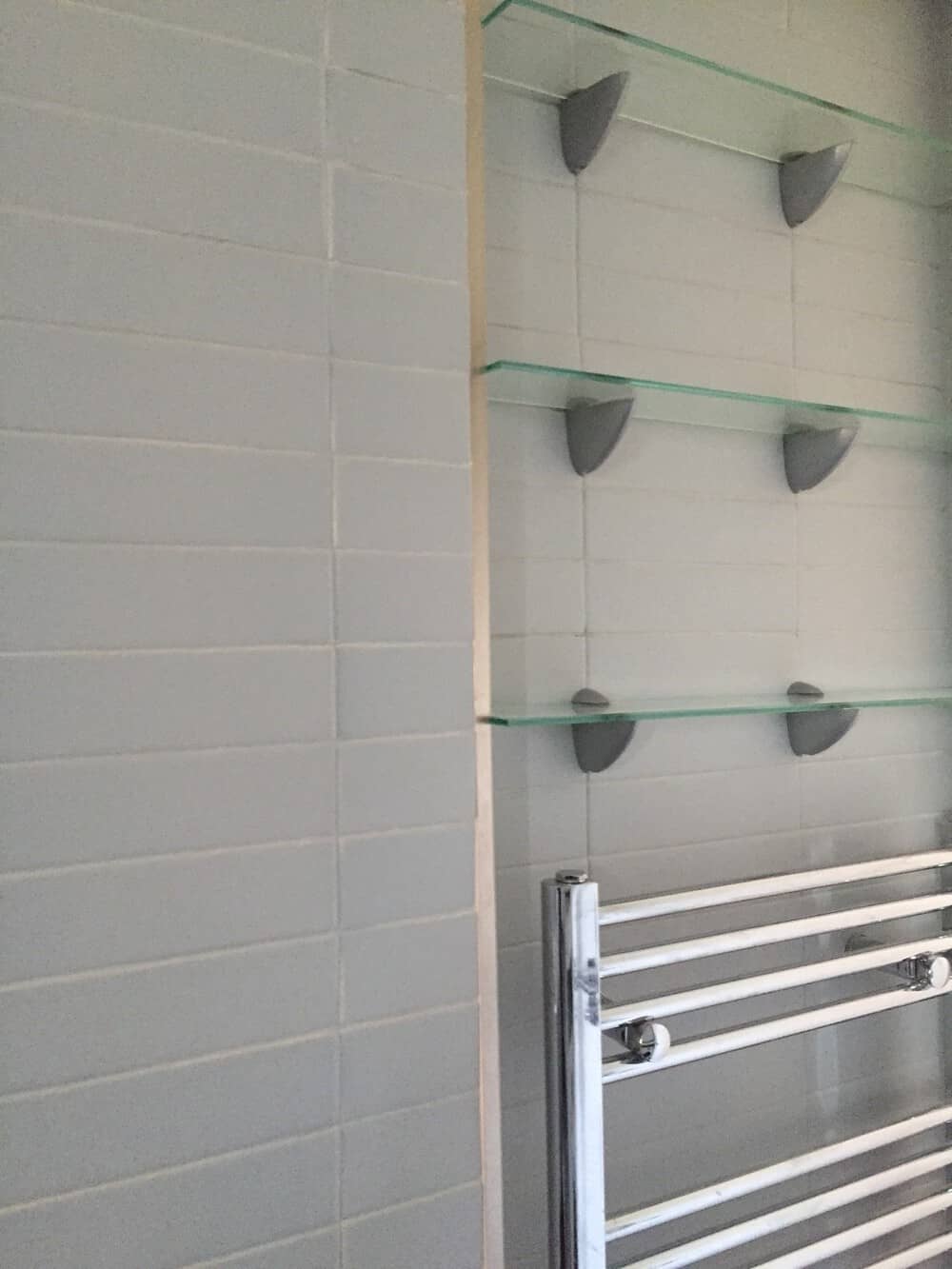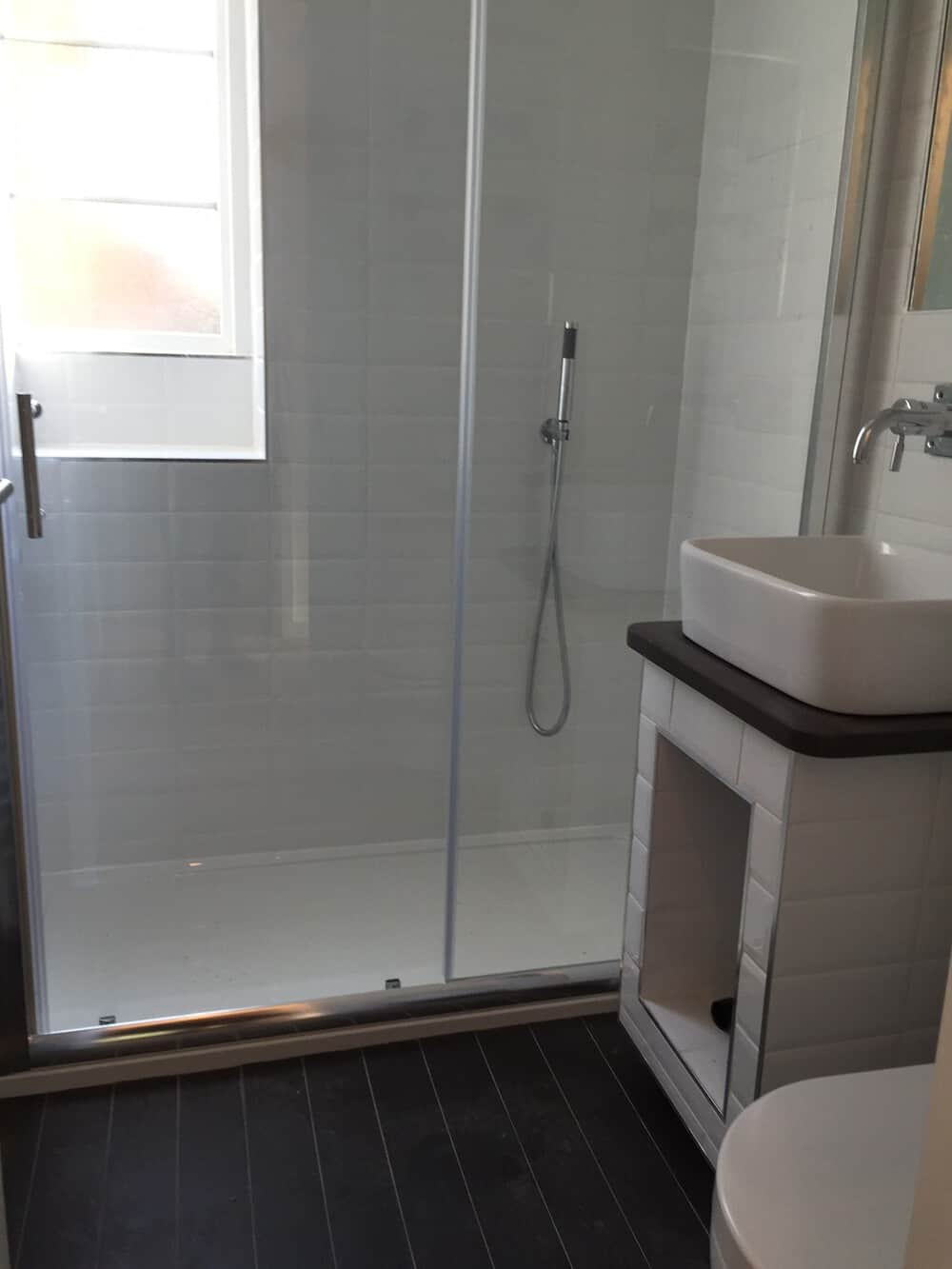 For a family, full-size laundry facilities are very important.  The washer and the dryer were fitted into a closet in the family bathroom.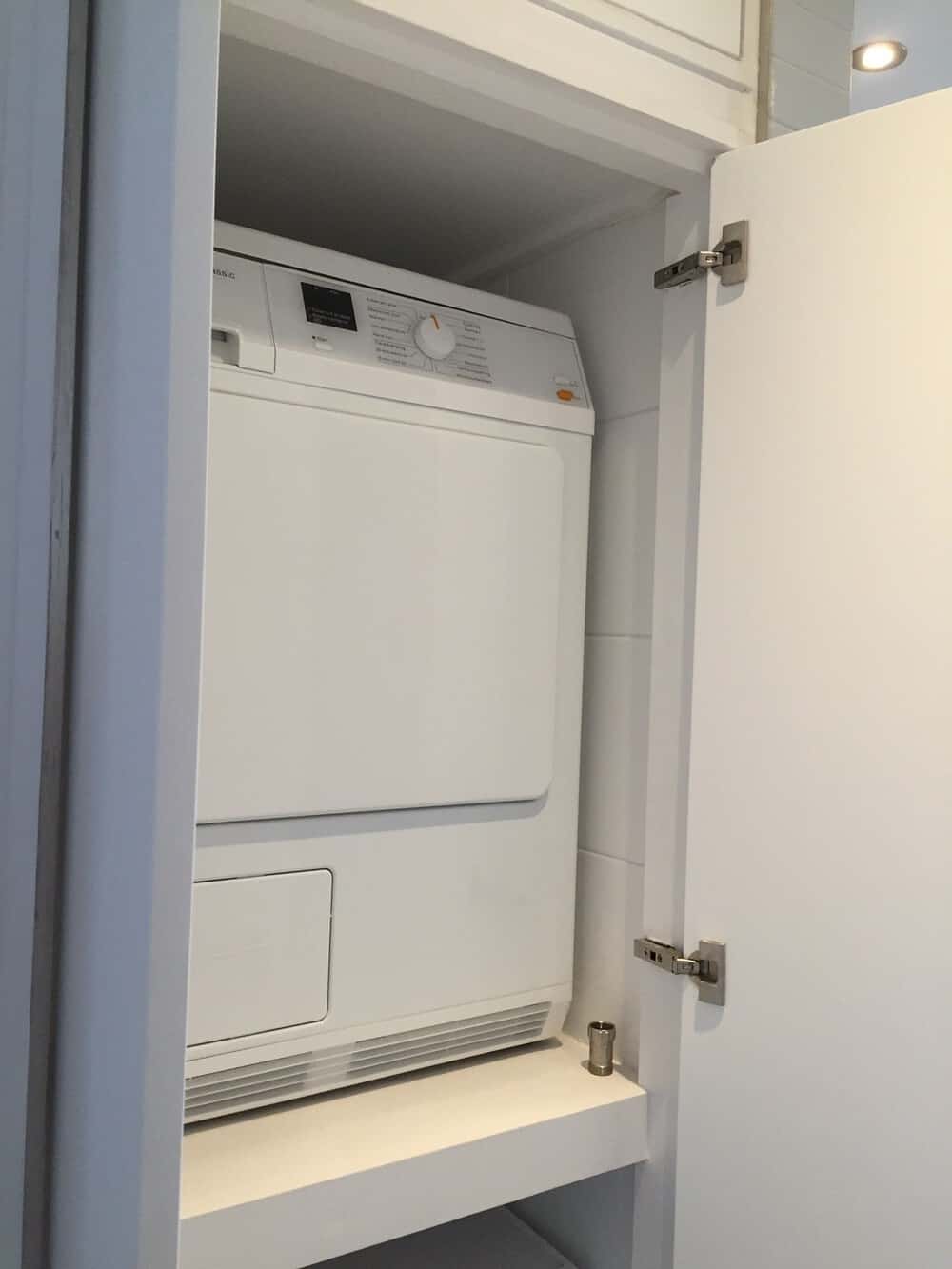 In the next post, I'll show some of the main rooms and the details that went into this flat renovation. And, of course, I bet you want to know numbers!