I'm feeling antsy on the interiors front because Casa del Dumpo is back in the planning application process.  I wanted to make some minor changes to the planning application that was granted to the developer from whom we had bought the house.  Typically, the minor changes got bigger as soon as we started looking at the plans.  For example, it turned out that the planning application granted for the new-build house would make it too big for the plot of land the house sits on.  I'm sure the developer just wanted to flip the house to a seller and paid very little attention to the planning process.  The new-build house wasn't going to be his problem.  Hence, such a major mistake can happen.
While we sort out Casa del Dumpo's issues, we have bought a small 2 bedroom flat that needs a total renovation.
People always ask me what I see in a place that I want to buy.  In this case, here are the plus points:
ground floor location makes taking the builder's rubbish out easy
well-maintained portered block
excellent location near many of the schools in Hampstead and Belsize Park
excellent rental potential
located near the Tube and transportation
spacious and easily convertible to a 3 bedroom
bright west-facing aspects which are not optimised to its full potential currently
seriously dated decor but well-maintained
Basically, the flat has a lot of untapped potential for which we paid a reasonable price.
Apparently a sweet older couple had lived in the flat for the last 30 years.  The place was immaculately maintained but dated.  Check out the red plush carpeting which extends throughout the flat.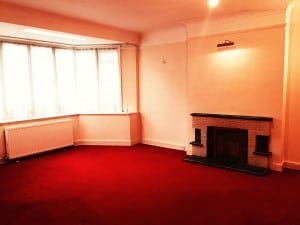 The bathroom suite is in lemon-yellow.  Mr. N's grandmother (who is 96) was a big fan of lemon-yellow bathrooms.  Her previous house was the last time I saw yellow bathroom fixtures.
The kitchen is in a good location but needs a complete revamp.  The previous owners seemed to love their reds, yellows and browns.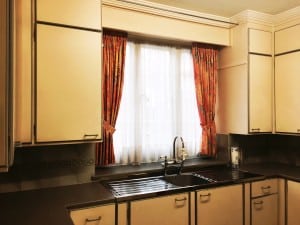 The fixtures and fittings are also dated.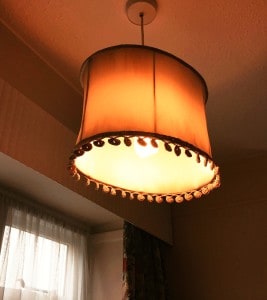 My builders have started ripping out the interiors.  Pretty  much nothing is salvageable in the flat.  I bought this flat thinking it will be a simple renovation project.  Conventional wisdom seems to think that there is no such thing as a simple renovation project.  Only time will tell… stay tuned!