Evoking a feeling of luxury, the color champagne is a beautiful neutral color. However, champagne looks more extravagant and opulent compared to other neutral colors like cream, off-white, and beige.There are several shades of champagne such as ivory champagne and peach champagne. Colors that go with champagne include earth tone colors, shades of blue and pastel colors.  Pick your favourite champagne color combination!
The Versatility of Champagne
If you're looking to pair champagne with something else in your home, you're probably curious about what colors go well with champagne. Because it's not overly vivid or bright, champagne is relatively easy to pair with other colors. It works perfectly with other metallics, muted tones, pastel colors or even vibrant and flashy colors.
Shades of Champagne Color
Before we look at colors that go with well champagne, let's talk about the different shades that champagne comes in. When most people think of the color, they think about the medium, gold-toned hues found in a champagne drink.
However, there are also different shades, including dark champagne color (which has gray undertones), ivory champagne color (which is paler), and peach champagne color (which has a slight pink tint).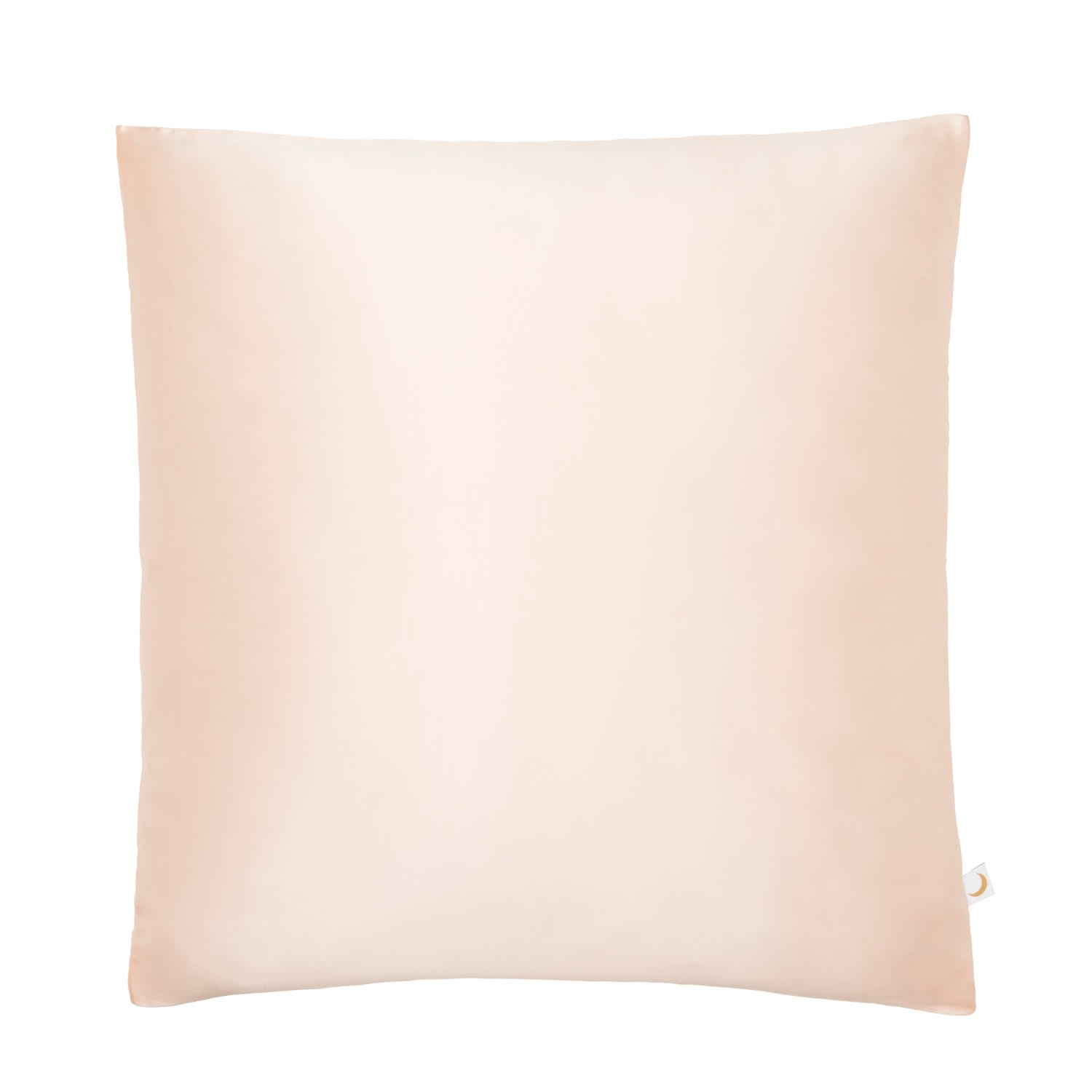 Moonchild – Sustainable Peace Silk Pillowcase Rosé Champagne French Size by Wolf and Badger
Although all these champagne shades are in the same family, the end result might look different if you're planning to mix and match them with other colors.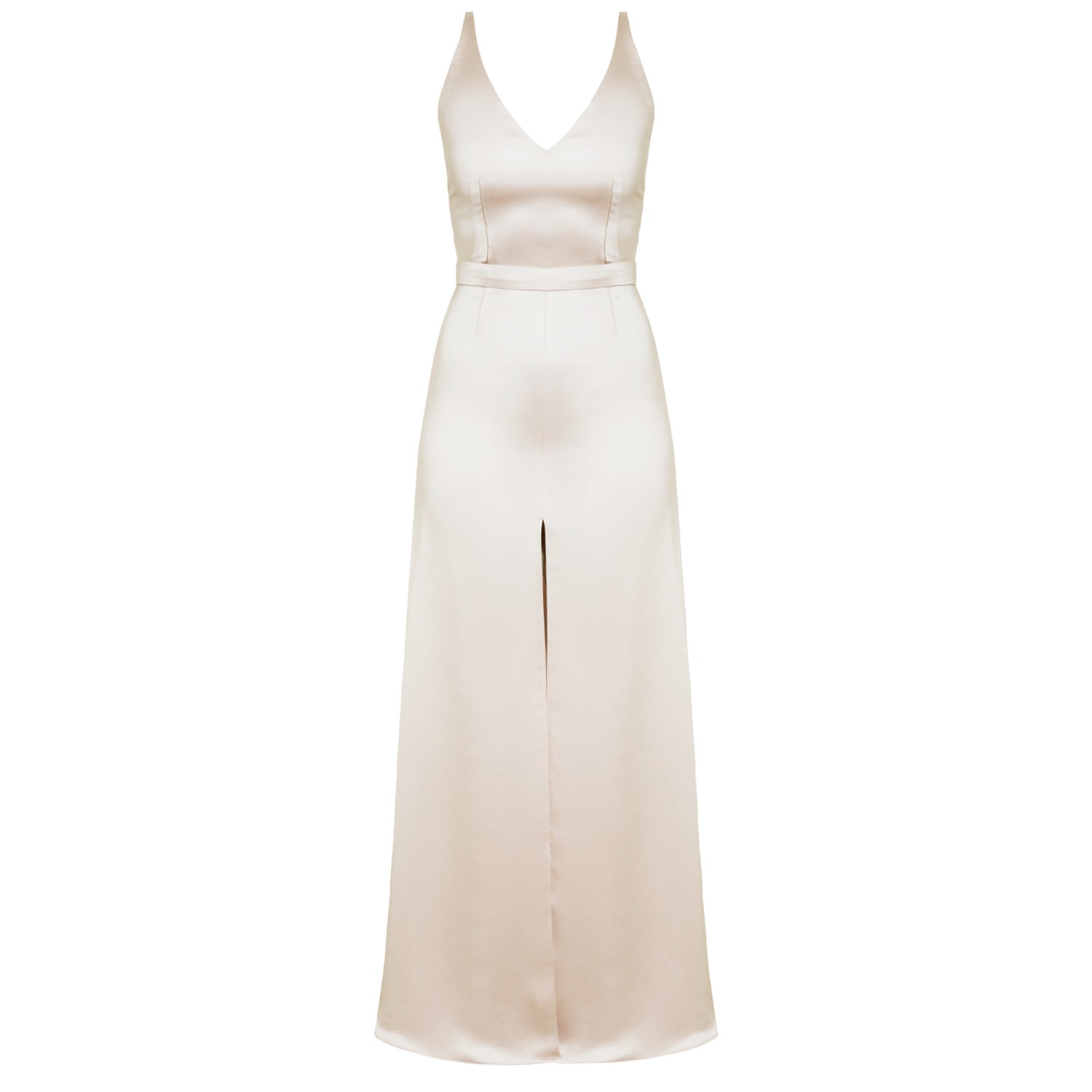 UNDRESS – Delina Champagne Satin Maxi Flared Dress With Front Slit from Wolf and Badger
Colors That Go Well With Champagne
Champagne works well with earth tone colors like browns, beiges and greens. With an undertone of yellow and orange, the color champagne is a complement to shades of blue whether a true blue or a blue-green like teal. As a washed out orange, champagne color also go with pastel colors such as pink and champagne, lavender and champagne, coral and champagne or even a mellow lime green color with champagne.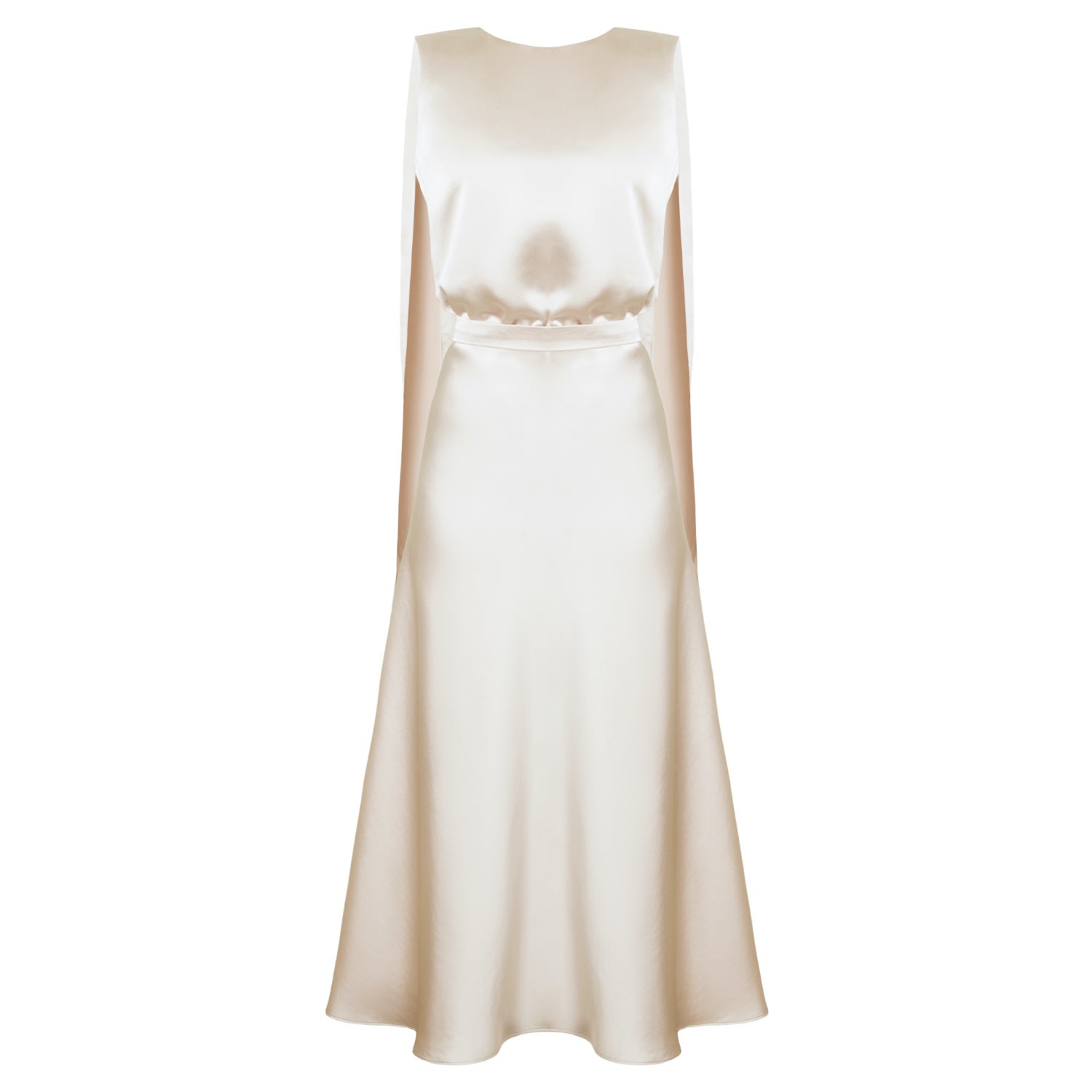 UNDRESS – Rosa Champagne Midi Dress With Back Ribbons from Wolf and Badger
Pink and Champagne
Champagne looks beautiful when it's paired with pink – especially light and pale pinks. Pink and champagne both have a soft and delicate look, which is great if you're interested in something more girly or feminine.
If you want to add more pizzazz to this combination, you can add in shimmer and sparkle with silver and platinum accents. Playing with different textures of champagne and pink is also an easy way to upgrade your look to something more glamorous.
Dark Brown and Champagne
Despite their stark differences, mixing dark brown and champagne creates a decadent combination. You can soften the look of deep shades of chestnut and chocolate by balancing the darkness with the creaminess of champagne color. Add the color champagne to a chocolate brown or a caramel brown for an earthy look.
Although dark brown and champagne are contrasting colors, they are within the same tonal color palette.
Too muted for you? Try bronze and copper which are dark browns with undertones of red and or orange to add sparkle to the color champagne color palette.
Beige and Champagne
A lot of people often confuse champagne with beige. Although these two colors can look similar at first glance, there are a few differences to point out. Beige is a mix of brown and off-white and tends to have a natural, rustic look to it. In comparison, champagne has more yellow and golden tints in it, which gives it a bright, vivid appearance.
The browns in beige and yellows in champagne go very nicely, making these two colors easy to pair. If you wash out the browns to a color that is more ivory than beige, ivory and champagne can also look very elegant together.
Green and Champagne
It should come as no surprise that green is one of the best colors that go well with champagne. The golds in the champagne ooze elegance and luxury, while the rustic shades of green create a more natural, grounded look. Despite the difference in styles, these two colors complement each other.
Depending on the look that you're aiming for, you'll want to choose the right shade of green to go with champagne. For example, if you're looking for something subtle, you can pair the champagne with a dark or emerald green. For a more show-stopping look, opt for a mint green or lime green instead.
Lavender and Champagne
The delicate balance of champagne and lavender looks great in your home, at a wedding, or on the runway. Although these two colors seem to have nothing in common, they create a beautiful aesthetic when paired.
The yellow undertones in the champagne soften the purple hues of lavender. This yin and yang of pigments can be dressed up for an elegant look or dressed down for a more romantic, feminine look.
Blue and Champagne
Use a light blue and champagne with a pinkish tint to create a soft dreamy look. Navy and champagne create an elegant color palette and a fun twist to the classic navy and white color combination.
Black and Champagne
Black and champagne has a slight Art Deco feel because the usual Art Deco color combination is black and gold. Champagne and black feels fresher. A sparing use of black grounds the light airy feel of champagne gold.
Like the look of  the color Champagne? Spread the Word! Pin this to your Pinterest Boards for future reference!
We did not receive compensation of any form, monetary or otherwise, from any of the products, services, hotels. etc mentioned in this article.
This site generates income via partnerships with carefully-curated travel and lifestyle brands and/or purchases made through links to them.