If you're looking for a vibrant color that packs a punch, look no further than lime green. Named after the citrus fruit, this invigorating color is not for the shy and retiring. Due to its bold nature, it's best to use lime green in small batches. Here are our favourite 7 colors that go with lime green that really pack a punch whatever vibe you are going for – lime green and navy, lime green and purple, lime green and blue, lime green and turquoise lime green and pink and lime green and orange. If that's too bold a statement for you, why not try neutral color combinations with lime green such as lime green and grey, lime green and black and lime green and white? We've got some great lime green color combinations that will make your style pop!
What Color is Lime Green?
Lime green is a bright green named after the color of the skin of limes. It's a lively fresh color that adds zing to any color combination. Yellows and blues are great colors that match with lime green because this shade lies between yellow green and yellow.
The hex color lime green color code is #32CD32. In the Pantone color system, the Pantone code for lime green is 14-0452 TPX.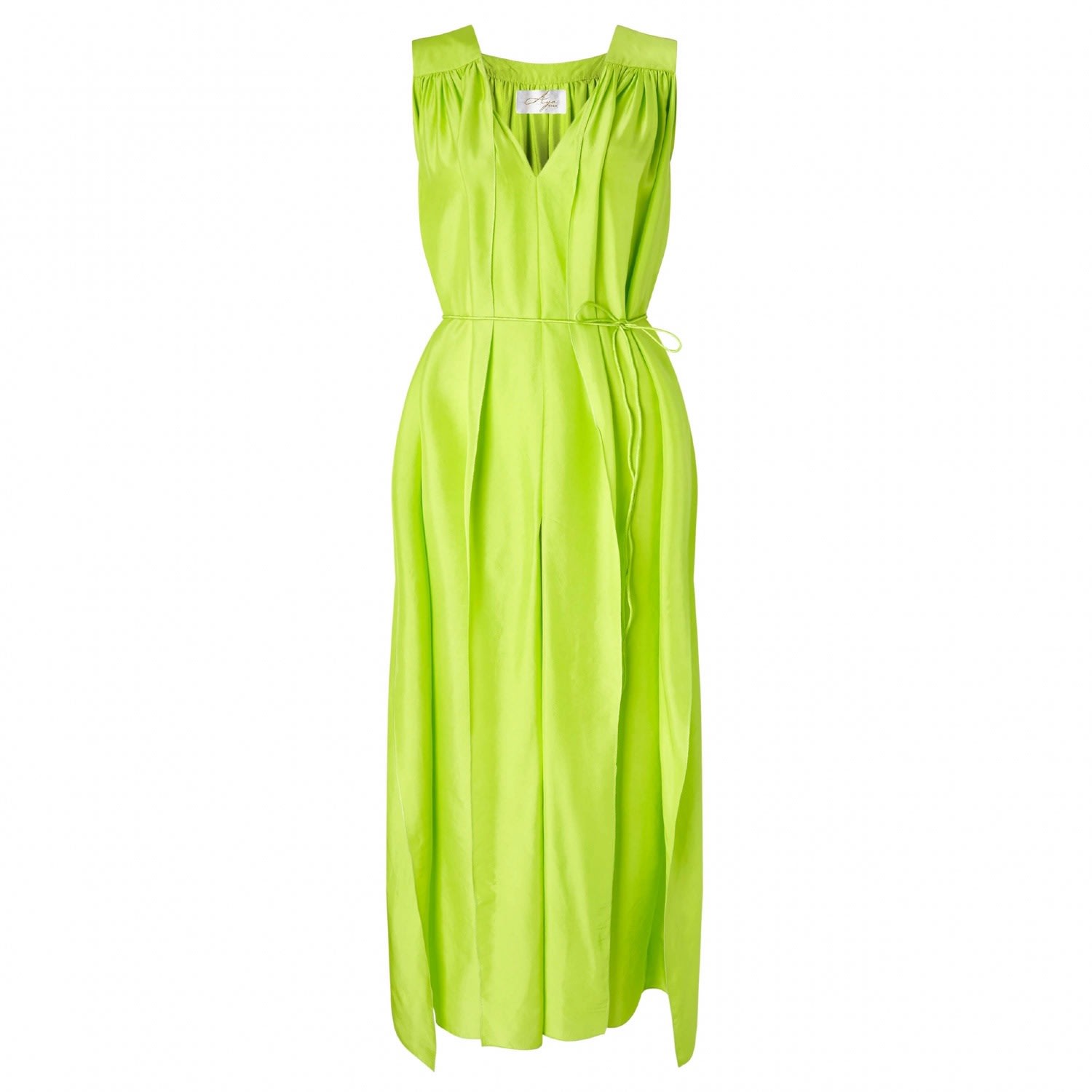 Anya Maj – Peridot Silk Lime Green Maxi Dress from Wolf and Badger
Colors That Go With Lime Green
Despite what many people think, there are many great color combinations with lime green. You can pair it with other eye-catching colors or stick with neutrals for a more classic look.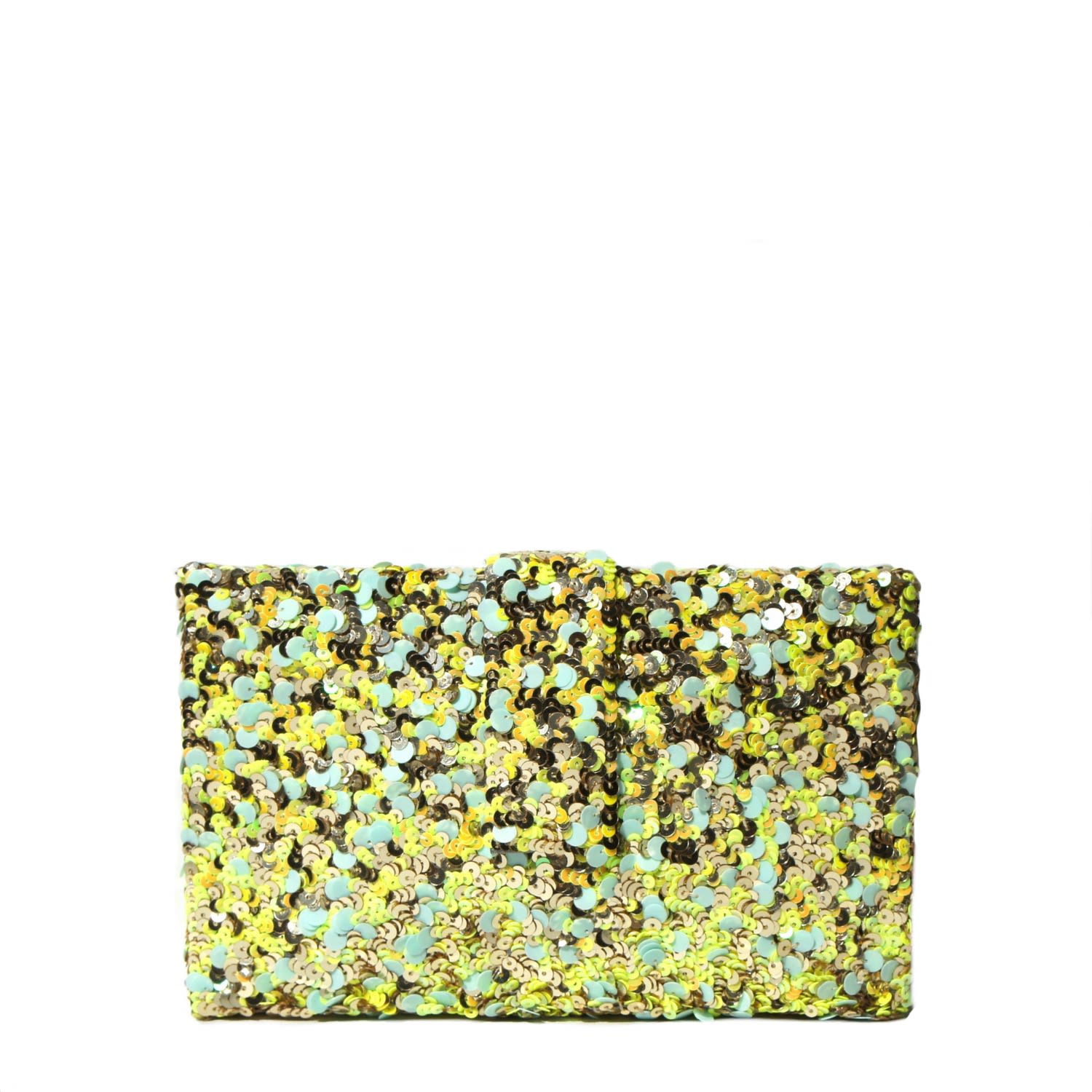 Simitri – Lime Kitsch Clutch from Wolf and Badger
Lime Green and Navy
Greens and blues always look good together, and the combination of navy and lime green is no exception. A navy-colored item is a great way to tone down the brightness of the lime green pieces, although it's common to find items with these two colors already incorporated.
Lime green with navy is the ideal combination for anyone aiming for a bright, preppy look.
Lime green and navy doesn't always have to be preppy though. Check out this moody playful navy and lime green piece from UK brand, Rockett St George.
Lime Green and Blue
Similar to the lime green and purple combination, blue and lime green is a playful option when it comes to decorating your home. Although the two colors can be very strong when matched, using them in moderation is a great way to play with color.
Lime green mixes really well with blues and greens.
Lime Green and Turquoise
Turquoise is a mix of blue and green, which means it easy to pair with other colors in the same color family. As such, turquoise and lime green go very well together.
As with most lime green color combinations, lime green and turquoise can be overpowering in large quantities.
Lime Green and Purple
Purple is one of the coolest color combinations with lime green. This lime green color combination works because purple is a complementary color of lime green.
Unless you're looking to make a bold statement in your home, it's important to find subtle accent pieces in purple and lime green instead. Another option is to use a paler shades of lime green and purple (instead of the jewel-toned colors). This combination adds a bit of playfulness without being completely overwhelming.
Lime Green and Pink
Pink and lime green is a bold combination, and the vibe of your room will depend on the shade of pink that you use. For example, a raspberry reddish pink and green evokes the color of watermelons and summer.
What is the look you are going for? Hot pink and lime green adds character and energy, while pastel pink brings a felinity and softness to the color palette.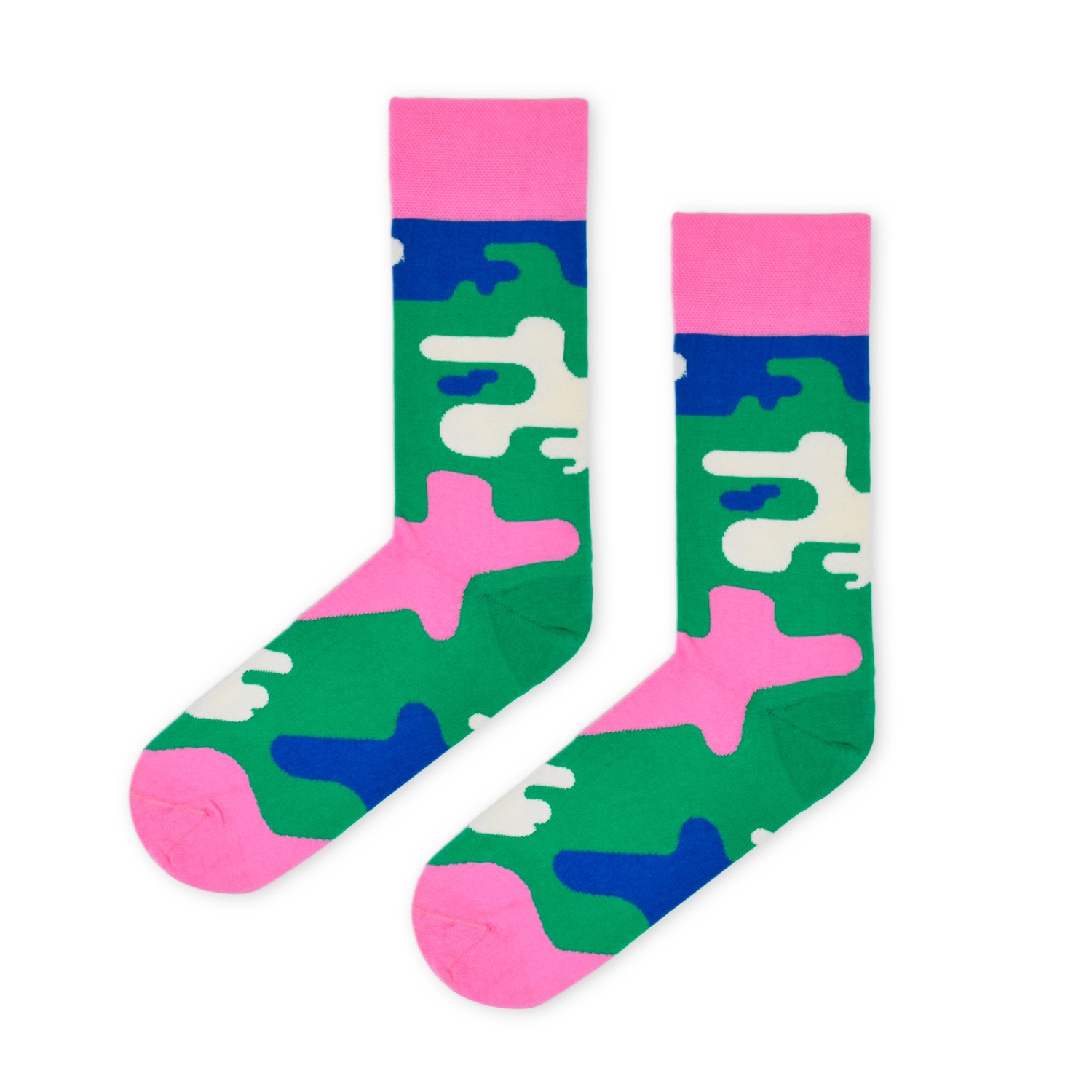 Look Mate London – Green & Pink Camo Cotton Socks By Daniel Aristizabal from Wolf and Badger
Lime Green and Orange
Bring a taste of the tropics into your home with a lime green and orange color combination These two citrus-themed colors will have you feeling as if every day is summer!
The warm hues of the orange blend with the cool shades of the lime green, creating a festive and luminous atmosphere throughout your home.
Not sure if orange is too much contrast for you, check out lime green and yellow! See the lime green and lemon yellow dress below!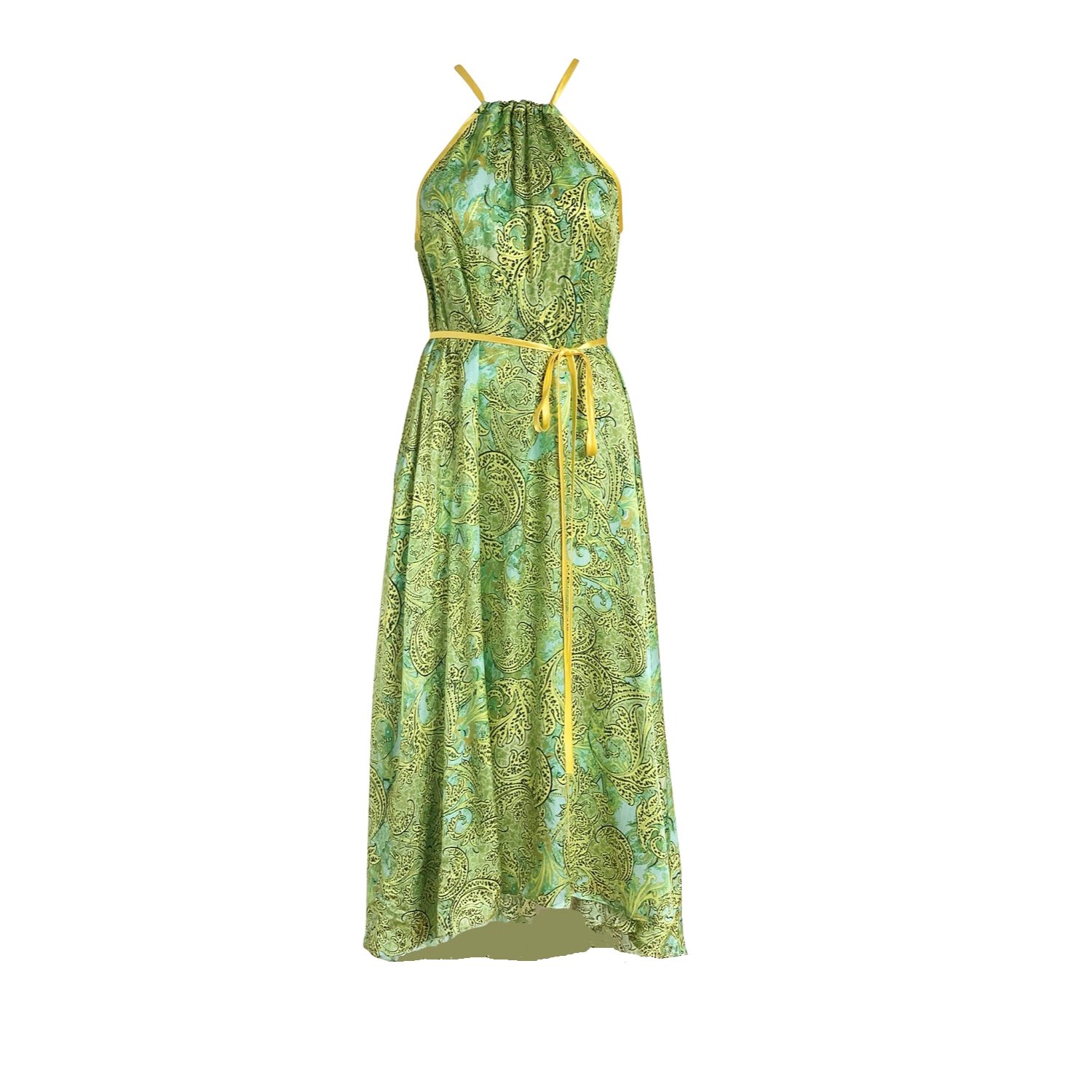 Anna Etter – Lime Green Silk Blend Dress Leonora from Wolf and Badger
Lime Green and Neutrals
Lime green is a show-stopping color on its own. If you want to highlight the brightness and beauty of your lime green decor, it's a good idea to pair it with something neutral.
Lime green and white offers a clean, timeless look, while lime green and black adds drama.
Lime green and grey is another combination for a neutral pairing. The dark, muted tones of grey allow the vivid shades of lime green to really pop.
Like the look of these lime green color combination? Spread the Word! Pin this to your Pinterest Boards for future reference!
We did not receive compensation of any form, monetary or otherwise, from any of the products, services, hotels. etc mentioned in this article.
This site generates income via partnerships with carefully-curated travel and lifestyle brands and/or purchases made through links to them.