The new fave coral peach color is a perfect shade for the more intimate spaces in your home. It doesn't have any girly associations like pink nor does it have the vibrance of orange which may not be the most soothing color if you like your retreats soothing.
Coral Bedroom Decor
Not ready to commit to a coral peach color? Coral bedroom decor works well with coral colored sheets, coral colored bedding or even just a coral colored throw blanket (if you really are loathe to commit) . Other colors like grey, greens and blues will make the coral peach color pop. When you get bored with your coral colored bedding, it's easy to switch out.
A coral and turquoise bedroom with a light touch on the coral bedroom decor.
In terms of bedding, a  coral color is really a versatile shade to mix with other hues such as this coral and grey bedding with a pop of gold. Mix and match your coral color pillows to make the look fresh and contemporary. The last thing you want for your bedroom is to look like it hasn't been updating since the 1970s.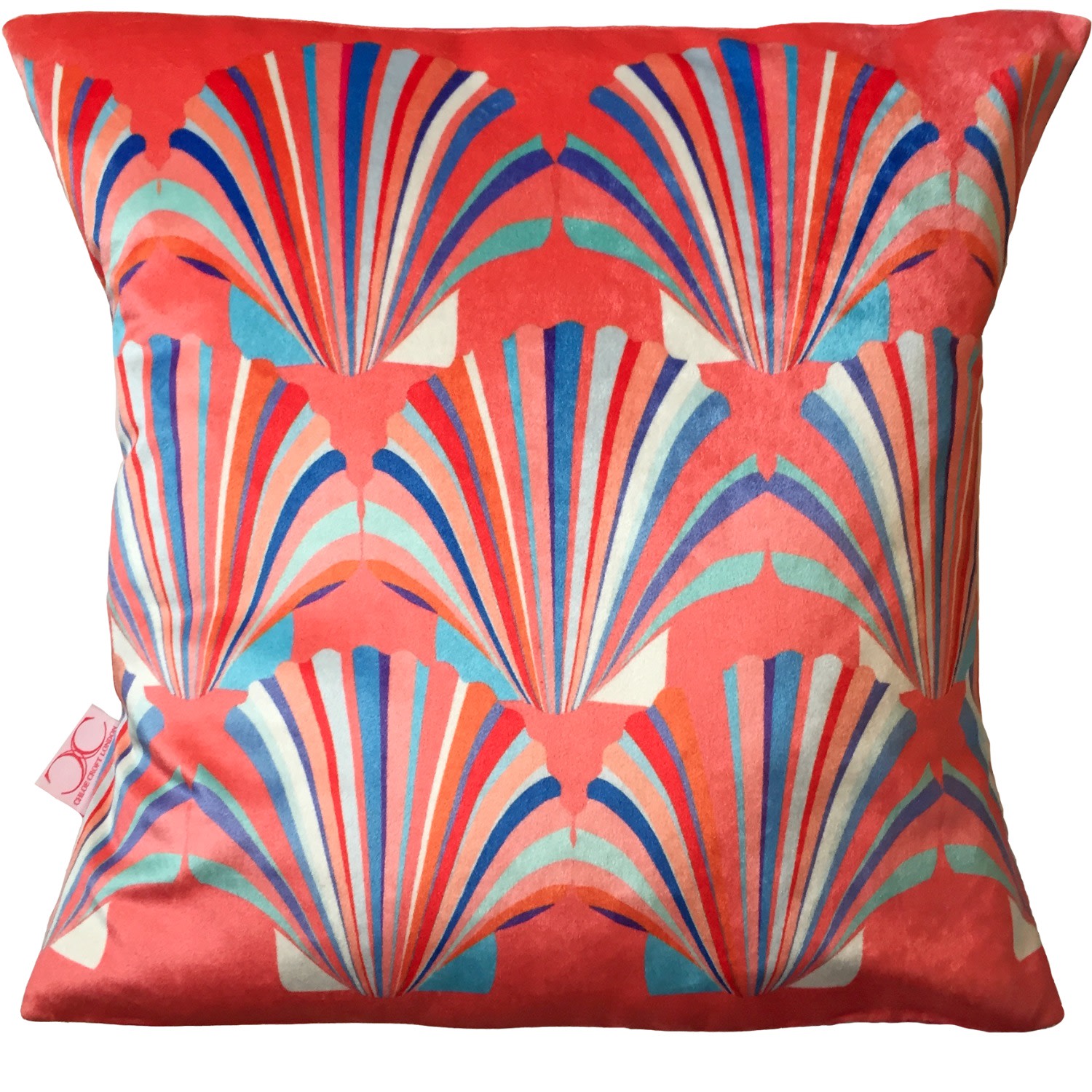 Chloe Croft London Limited – Coral Velvet Shell Deco Cushion from Wolf and Badger
Other ideas for coral bedroom decor that go beyond coral colored bedding:
Clockwise from Top: Moroccan Fling coral quilt and sham; Nina coral pouf; Coral Grove self-adhesive coral colored wallpaper; washable Suzi coral rug; cove coral comforter set; coral textured decorative storage bench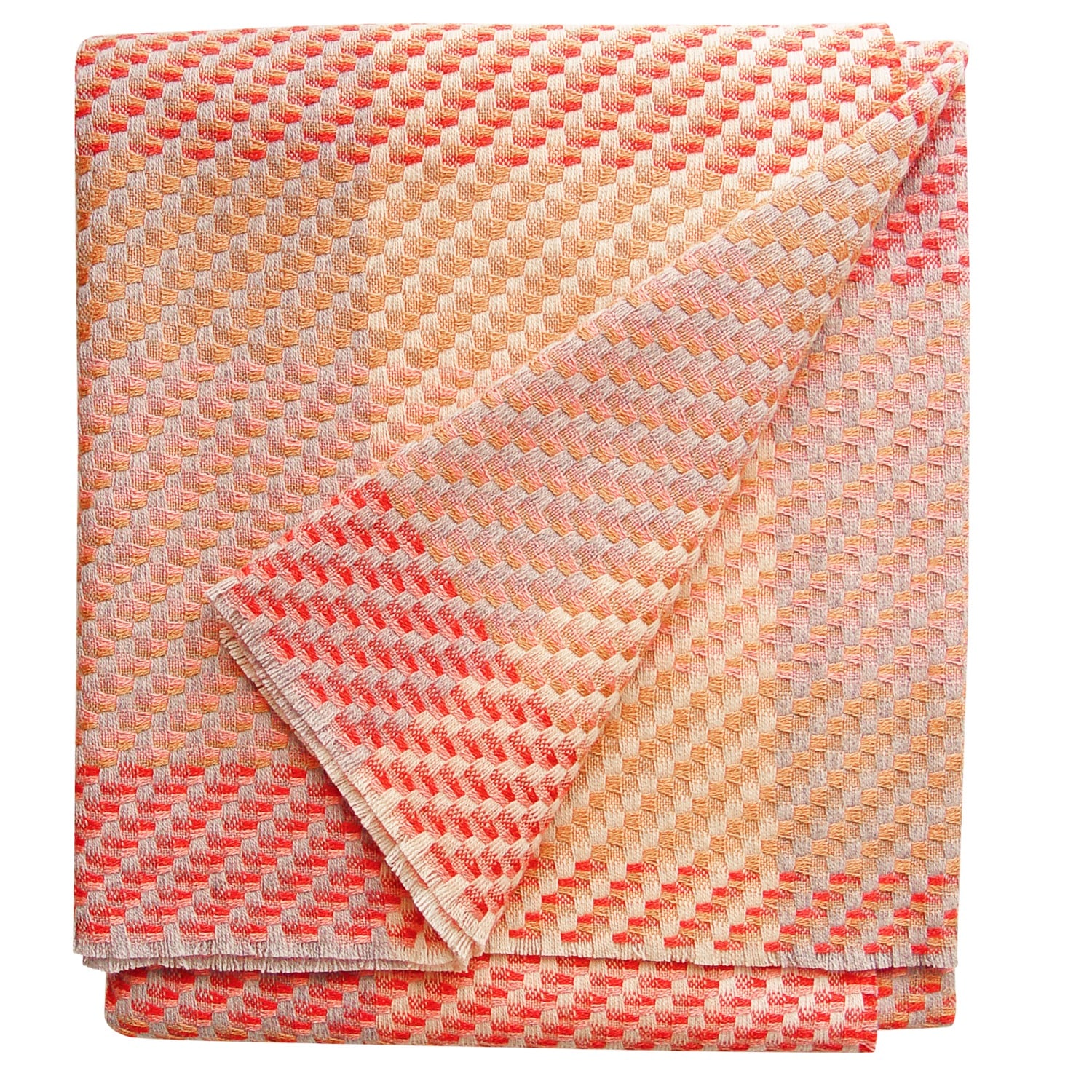 Claire Gaudion – Coral Throw from Wolf and Badger
Coral Bathroom Decor
Coral and turquoise decor works in the bathroom, too.
You have a wide choice of coral colored bathroom decor. The obvious choice is coral colored towels but what about coral colored bath rugs? Or coral colored curtains?
Coral Nursery Decor
Coral nursery decor is a fresh take on a baby girl's nursery. It's not obviously girl pink but neither is it gender-neutrals.
As you can see, there are a lot of options for coral nursery bedding if you would prefer the look of a neutral white crib. Even something simple like coral colored throw pillows can really elevate a simple nursery look.
I love how the scallop arches in this nursery scheme brings in an art deco vibe to the coral nursery decor. If art deco isn't your jam, the coral chevron print is a more modern approach.
Spread the Word? Pin this to your Pinterest Boards for future reference!
This site generates income via partnerships with carefully-curated travel and lifestyle brands and/or purchases made through links to them.